Hot Links!
August 31st, 2021 under Hot Links!. [ Comments: none ]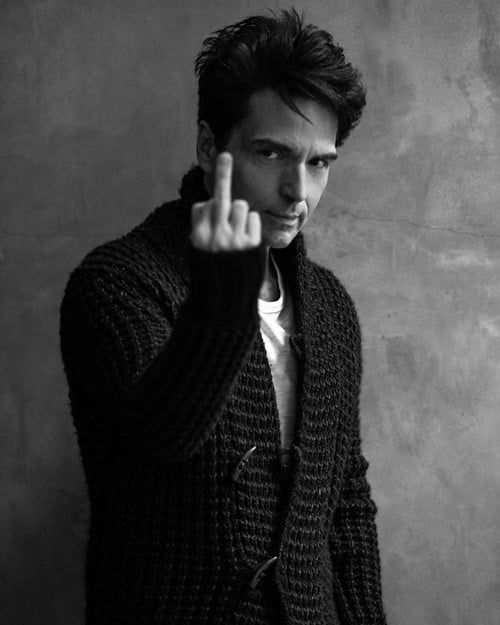 Richard Marx vs Scott Baio – Celebitchy
Is Kurt Cobain alive? – Grunge
Beyonce in a little black dress – Egotastic
Lea Michele has cleavage – Drunken Stepfather
Has Kim Kardashian moved on with a pundit? – Dlisted
The shadiest lines from RuPaul's Drag Race – Screen Rant

---
Gene Simmons got kissed by a breakthrough case of COVID-19
August 31st, 2021 under Coronavirus, KISS. [ Comments: none ]
Last week, KISS announced that they had to reschedule some of the dates on their final tour because Paul Stanley tested positive for COVID-19, even though he is fully vaccinated. Today, they revealed that the fully vaccinated Gene Simmons also has it.
"KISS will postpone their next four tour dates. While Paul Stanley recently tweeted that he has recovered from COVID, Gene Simmons has now tested positive and is experiencing mild symptoms," they said in a statement. "The band and crew will remain at home and isolate for the next 10 days and doctors have indicated the tour should be able to resume on September 9th at FivePoint Amphitheatre in Irvine, CA. All previously purchased tickets will be honored for the new dates once announced. More information will be emailed to ticketholders directly."
Hopefully, none of the other members will test positive, and they can resume their tour as planned. That and both men recover quickly with no long-term side effects. This way, they can Rock and Roll All Nite again for the rest of their final shows.

---
BTWF: Jenna Elfman on The George Carlin Show
August 31st, 2021 under Before They Were Famous, Jenna Elfman. [ Comments: none ]
Before Jenna Elfman was a hippie chick on Dharma & Greg, she was a psychedelic girl on The George Carlin. How sexy was the 23-year-old in that 1994 episode?
To see what she looked like without the wig, then click here!

---
Mark Hoppus is showing off his peach fuzz
August 31st, 2021 under Blink-182. [ Comments: none ]
Mark Hoppus is battling diffuse large B-cell lymphoma Stage 4-A, and he is currently undergoing his fifth round of chemo to beat it.
His scans are showing that he is winning. And now, he has another sign that cancer is no match for him. The hair on the top of his head is growing back.
The Blink-182 bassist is so excited that he shared a closeup of his scalp with little hairs and wrote, "Hahaha. Look at this trash. This is the top of my head right now. This is what God sees when He looks down upon His work and despairs. Cancer-ass head trying to grow back some hair. Awww. Poor little head. Keep your chin up, fighter."
Then he added that it is not all good news, "Feeling terrible this week but trying to stay positive and count my blessings. I hope everyone is doing great, staying healthy, and being kind to each other. If anyone needs me, I'll be on the couch for the foreseeable future."
It is always the darkest before the dawn, but there is a light for him. And it is shining through with those little sprouts of hair.

---
Guess who assumed the position?
August 31st, 2021 under Madonna. [ Comments: none ]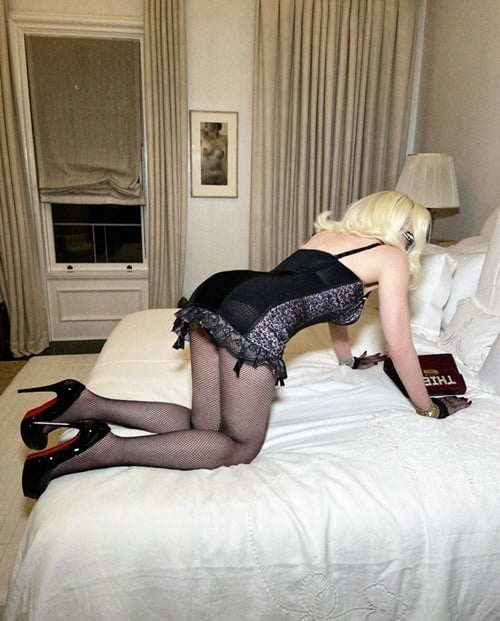 Want to see who is striking a pose, then click here!

---