Katharine McPhee shows off her postpartum curves
March 31st, 2021 under Katharine McPhee. [ Comments: none ]
About five weeks ago, Katharine McPhee welcomed her first child with her husband, David Foster. Now, she is showing off her postpartum body in a bikini. "Loving my curves because my baby gave them to me," she wrote.
Is it just me, or do you not see much of a difference. To me, she looks like she did before she had Rennie David. Not that that is a bad thing. It is just incredible that she got her figure back so quickly.

---
Hot Links!
March 31st, 2021 under Hot Links!. [ Comments: none ]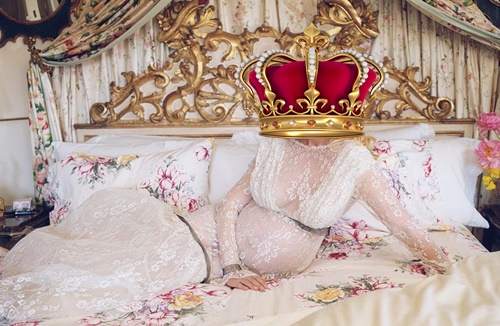 Guess who is pregnant? – Celebitchy
What show did Starz cancel? – Pajiba
Why are people mad at Addison Rae? – Dlisted
Which Disney darling posed topless? – Drunken Stepfather
Deadpool and Spider-man have a connection – Screen Rant
Do you believe the federal charges against Matt Gaetz? – The Cut

---
Oops, First Dog Major Biden did it again
March 31st, 2021 under Animals. [ Comments: none ]
There is a conspiracy going on at the White House, and someone is trying to take out sweet First Dog Major Biden. That is because CNN is reporting that the 3-year-old German Shepard is rumored to have bitten another employee there.
First lady Jill Biden's press secretary Michael LaRosa told CNN. "Yes, Major nipped someone on a walk. Out of an abundance of caution, the individual was seen by WHMU and then returned to work without injury."
A source said the alleged incident happened on Monday to a National Parks employee.
This is the second time this happened in a month. The first so-called incident happened on March 8th. After that, Major's dad, President Biden, said that his son got some dog training. I have a feeling he is going to need a refresher course.
However, I don't blame the rescue dog. He was just protecting his dad from the past administration's leftovers who have a thing against this POTUS. Major is doing what his natural breed, and that is to protect his best friend. The pup is doing the best he can under these circumstances.
Save Major!

---
BTWF: Mike O'Malley hosting Get the Picture`
March 31st, 2021 under Before They Were Famous, Glee. [ Comments: none ]

Before Mike O'Malley got the picture of his son's sexuality on Glee, he hosted the game show Get the Picture. He was such a cool host of that 1991 game show when he was 24 years old.

---
Young Sheldon is going to be Old Sheldon at this rate
March 30th, 2021 under Chuck Lorre. [ Comments: none ]
CBS announced today that it picked up Young Sheldon for three more seasons. That means that Iain Armitage, who plays Sheldon, will be 15 at the end of this renewal and a college junior on the sitcom. That is if he doesn't skip a grade and go for his master's degree. I don't know all of the details of Sheldon's life between Young Sheldon and The Big Bang Theory. His character would, but I am not a brainiac like him.
Young Sheldon is currently airing its 4th season. Its season finale will air on May 13th.

---