Has Chuck Lorre hit hard times?
June 11th, 2019 under Chuck Lorre. [ Comments:

none

]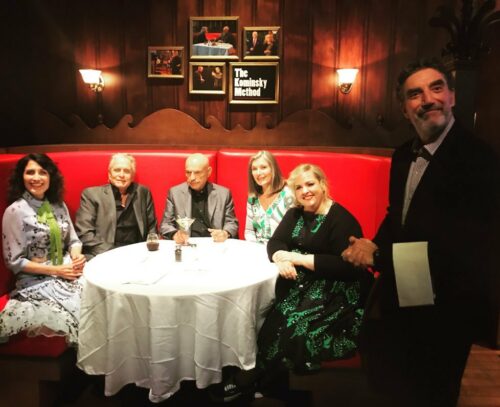 Now that The Big Bang Theory is over, Chuck Lorre is no longer getting the big money for original episodes from that sitcom even though he is still getting it from Young Sheldon, Mom, The Kominsky Method and Bob Hearts Abishola. Therefore, he needs more money. How is he going to get it?
Well, he was seen the other day waiting on the cast of his Golden Globe Award-winning show? Has he hit hard times? Far from it, Michael Douglas, Alan Arkin, the other cast members and the EP were hosting a For Your Consideration event. Thus, he waiting on the wrong set of people, he should be serving the Emmy voters whatever they want and lots of alcohol.
---
Imagine The Big Bang Theory without Kaley Cuoco
May 16th, 2019 under Chuck Lorre, Kaley Cuoco. [ Comments:

none

]

When you think of The Big Bang Theory, you think of Kaley Cuoco as Penny. However, she told Entertainment Tonight it almost did not happen. That is because the show's creator Chuck Lorre thought she was too young for the part.
Whoever they hired was not the right fit, so they brought her back in and the rest is Hollywood history. Good thing it did not work out for the other Penny because I cannot imagine anyone else in the role who is as perfect as her.
---
The Big Bang Theory set is already be taken down
May 6th, 2019 under Chuck Lorre. [ Comments:

none

]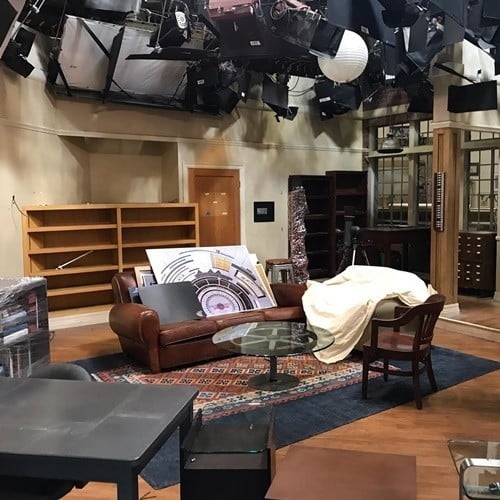 Last week, The Big Bang Theory taped their last episode ever. This week, they are already taking down the set.
Rick Redick, who does visual effects on the sitcom, shared a photo of the Leonard and Penny's apartment being packed up. Seeing it so empty brings a tear to my eye. Not as many as Kaley Cuoco, but it is still sad to see this show end.
The series finale airs on May 16th. Get the tissues ready.
---
The Big Bang Theory broke Cheers' record
March 27th, 2019 under Chuck Lorre. [ Comments:

none

]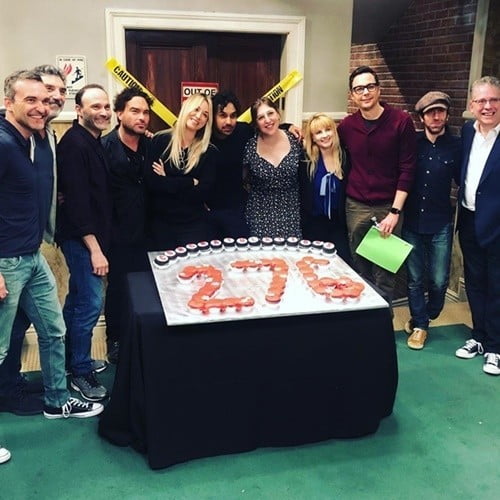 via Johnny Galecki
Up until now, Cheers held the record for the longest-running multicamera (live audience) sitcom in history. Today, The Big Bang Theory began working in its 276th episode and they are now the title holder. A title I am sure they will be holding for as long as Cheers did, which is 26 years, or maybe longer.
I wonder if Jim Parsons knew they would be in the record books when he gave his notice in August?
Either way, congrats to TBBT!
---
When will we say goodbye to The Big Bang Theory?
March 11th, 2019 under CBS, Chuck Lorre. [ Comments:

none

]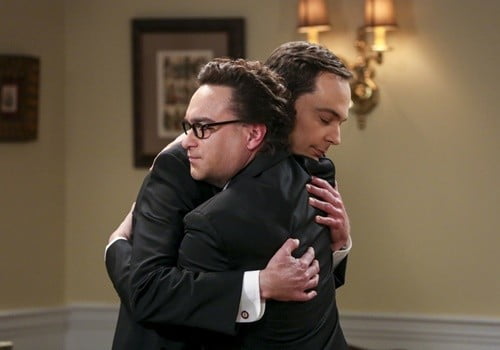 Ever since CBS announced in August that this will be The Big Bang Theory's final season, we have wanted to know when that last episode will air. Today, CBS told us that and when their other shows are ending their seasons.
To see how much time you have to stock up on tissues, then click here!
---