ITV gives Britain's Got Talent a year off because of COVID-19
January 29th, 2021 under America's Got Talent, Coronavirus. [ Comments: none ]

COVID-19 is so bad in Britain that they have been on lockdown for months. Therefore, even doing auditions virtually for Britain's Got Talent makes things impossible. Thus, ITV made the difficult decision to give the competition show a year off.
A spokesperson for the show told Variety: "Despite everyone at ITV, Thames and Syco doing their best to make it happen, and with our absolute priority of safeguarding the well-being and health of every person involved in the program, from judges, hosts and contestants to all of the crew and audience, the decision has been made to — unfortunately — move the record and broadcast of the 15th series of Britain's Got Talent to 2022."
As much as it sucks, they made the right decision. It will be interesting to see what happens here in the States. However, America's Got Talent was able to work around coronavirus this year. That, and Simon Cowell breaking his back before the live shows.

---
A spoonful of sugar helps the COVID-19 vaccine go down for Dick Van Dyke
January 29th, 2021 under Coronavirus, Dick Van Dyke. [ Comments: none ]

Dick Van Dyke is 95 years old. Therefore, it is imperative that he gets the COVID-19 vaccine. Thus, he got it.
Since he is Dick Van Dyke, he had to make everyone around him happy. So he sang A Spoonful of Sugar from Mary Poppins with some of his fans at UCLA Health. For a few minutes, no one cared about coronavirus. Isn't that sweet like a spoonful of sugar?

---
Brian Williams had me at hello
January 29th, 2021 under TV News. [ Comments: none ]

Yesterday, Brian Williams was told he had an exclusive video of Donald Trump's meeting with Kevin McCarthy, so he told his control room to press play. However, when they did, it was not a video of that. Instead, it was the scene from Jerry Maguire when Tom Cruise declares his love to Renee Zellweger.
Do you know what? I bet you the same conversation took place when the two traitors met up at Mar-a-Lago. Therefore, I don't understand why anyone would get in trouble. It is not like they said that Jewish Space Lasers cause forest fires.

---
Hot Links!
January 28th, 2021 under Hot Links!. [ Comments: none ]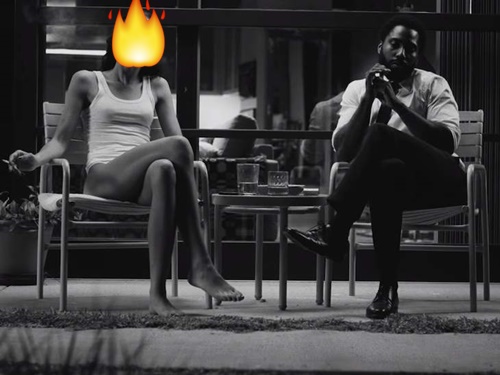 Guess who is smoking hot? – Dlisted

Gross – Celebitchy

RIP Cicely Tyson – The Cut

Jason Alexander's face takes a beating – Screen Rant

Which famous people did Princess Di not like? – Grunge

The Armie Hammer disgusting acts get more heinous – Pajiba

For those of you who have a tan line fetish – Drunken Stepfather

---
Shemar Moore wants to make sure you recognize him with a mask
January 28th, 2021 under Shemar Moore. [ Comments: 1 ]

Some celebrities love being able to go incognito with face masks. Shemar Moore is not one of them. Therefore, he got a mask with his sexy self on it, and now everyone will still be able to know it is him.

Granted, he would get the same effect if he went topless. I would know those abs anywhere.

BTW Am I the only one who wants that mask? Then again, I am a mask addict, and I want them all.

---