Tommy Lee gets the face tattoo
June 29th, 2020 under Mötley Crüe. [ Comments: 2 ]

I guess Tommy Lee has run out of places on his body to get inked because he went full millennial and got some tattoos on both sides of his face.

I will never get why people think face tats look good because they don't. I guess I am getting older. Not as old as Lee, but old. What do you think of his new ink?

No matter what he does to his body, there is always one part of him that will be beautiful. I am talking about his drumstick, of course!

---
JoJo Siwa goes dark
June 29th, 2020 under Dance Moms, JoJo Siwa. [ Comments: none ]

JoJo Siwa is a 17-year-old girl trapped in a 10-year-old's life. Therefore, it would make sense that she would want to rebel against the marketing man. So, she dyed her blonde locks. brunette
Will it make a difference? Since she is still wearing a high ponytail, I don't think so. Baby steps to go with her voice.

---
The Hamilton cast is not Helpless when it comes to promoting their movie
June 29th, 2020 under Jimmy Fallon, Lin-Manuel Miranda. [ Comments: none ]

On July 4th, Hamilton is coming to Disney+, and the Lin-Manuel Miranda came up with an interesting to promote the streaming debut with Jimmy Fallon on The Tonight Show. The Tony winner got Phillipa Soo and the women from the original cast to sing Helpless from their homes with some help from The Roots, who used instruments from their houses.
Even though the coronavirus pandemic makes us feel like we are helpless, this upbeat Broadway musical number reminds us that we are not. Although people will think that we are because all we will be doing is singing the chorus in public.

---
Hot Links!
June 28th, 2020 under Hot Links!. [ Comments: none ]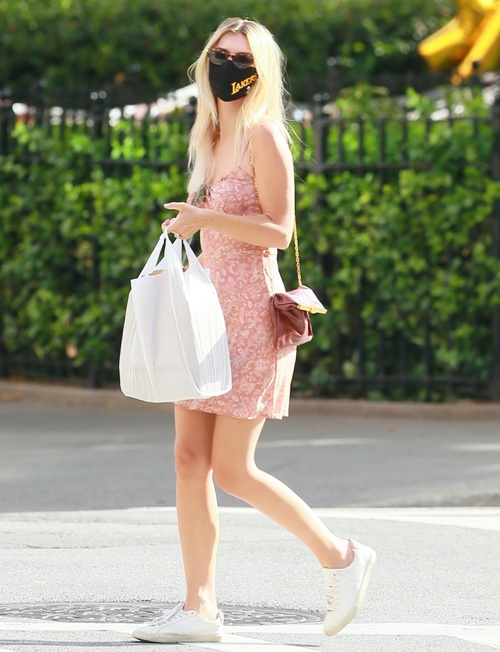 Guess who went blonde? – Celebitchy

Rita Ora shares a topless photo – GCeleb

Why does the Queen hate Mick Jagger? – Grunge

Which popular item did Costco stop selling now? – Dlisted

Madeline Zima covering her vajayjay with whipped cream – DS

Did you catch all the Eurovision Song Contest cameos? – Pajiba

Your first look at Jennifer Hudson as Aretha Franklin – Screen Rant

---
Quibi hates us, they really hate us!
June 27th, 2020 under Roku. [ Comments: none ]

I guess Quibi is really mad at us for not subscribing to their quick bite streaming service, so they are getting back at us.
Yesterday, I reported that they are going to stream a star-studded, completely filmed at-home version of The Princess Bride over two weeks starting on June 29th. It sounded really bad on paper, with several different actors playing the same roles. However, as you can see, it is a lot worse in reality.
Maybe if we subscribe to Quibi, they won't stream it?

---