Abby Lee Miller spoils next week's Dance Moms
August 14th, 2019 under Dance Moms. [ Comments:

none

]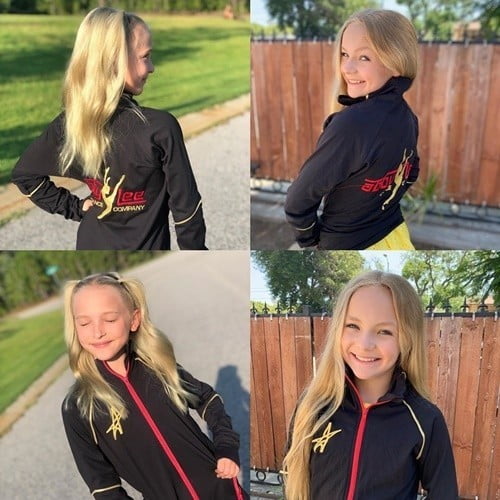 Last week, Abby Lee Miller said that she was going to give out jackets to two of her students. That would make them official members of her elite team. We were supposed to find out who would get them last night on Dance Moms. However, she said we would have to wait until pyramid which is next week's episode.
Which half of the two duets would get the honor. Would it be Pressley Hosbach or Gianna Martello, or Brady Farrar or Lily Ketchman?
I guess she could not wait until then to announce who are her two newest jacket wearers. Therefore, she revealed on social media that it is the overrated Lily and the shy Pressley Hosbach.
Which is interesting because Brady and Gianna are better dancers that the younger girls. I guess she feels she can do more with the younger girls for a longer time.
What do you think of her choices?
---
Abby Lee Miller is getting a breast reduction and more
June 19th, 2019 under Dance Moms. [ Comments:

none

]

Abby Lee Miller survived nearly a year in jail and stage IV cancer, and now she wants to make some changes. She told Extra's Tanika Ray that is going to get a breast reduction, knee replacement, liposuction and a facelift. When all of that is done, then she will get another back surgery related to her cancer. That is going to be a lot of time under the knife.
Will it work better than her gastric bypass? Only time will tell.
I am sure if the Dance Moms had their way they would only want her to get one surgery and that is her mouth wired shut.
---
Abby Lee Miller opens up about her cancer diagnosis
April 17th, 2019 under Dance Moms. [ Comments:

none

]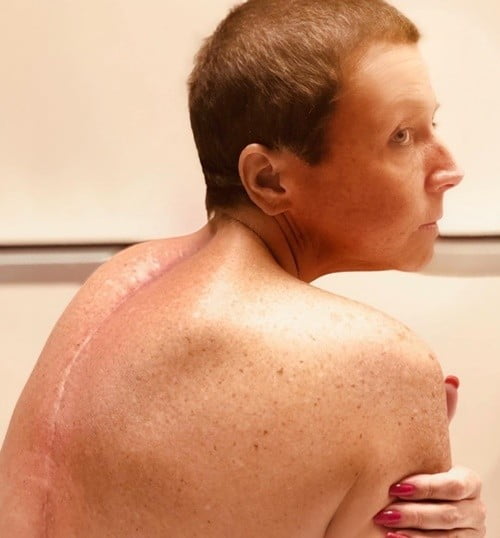 A year ago, Abby Lee Miller was living in a halfway house after serving time in a federal jail. She was getting ready to start her life again, but then she got devastating news. She had cancer. While she has gone public with her battle, she has not really talked about how she was diagnosed. That was something the tabloids did until today when she opened up about it on social media.
One year ago today ~ I underwent emergency surgery for an infection in my spine. This mass/tumor choking my spinal cord turned out to be Burkitt Lymphoma. I endured ten rounds of chemo therapy (each lasting 6 days with 4/ 24hr bags pumping poison into my body ending with a spinal tap in 3 spots, plus another shot of Chemo into my tailbone area up the spinal cord around my brain cavity) Ten times! Another spine surgery was needed & I have one more still to go. I struggled thru months of physical therapy to learn to sit up again, to crawl and maybe with a miracle someday I'll walk. Why didn't the ER Doctors on duty do their jobs? I came in twice with the same symptoms? Why didn't somebody listen to me, the patient? I finally found the right team that's why I lived to tell my story, I have a lot to say! Thank you to all wonderful top notch professionals who continue to help me heal. For those who missed it, misdiagnosed me, and the so called Federal "Doctor" who took me off medication cold turkey and the other ER "Doctor Hollywood" who told me to go home and take it easy for 10 days – STOP practicing! Please 🙏🏻
I cannot even imagine going through all of that. She needs to focus on getting better and not on the doctors who screwed up. Those doctors should read this and realize their mistake and make sure to never do it again. Doctors need to listen more and spend less time typing everything down. Maybe if they did, then fewer people would be misdiagnosed. I had a doctor not listen to me, so I went to another doctor who did and diagnosed me in 2 minutes. Needless to say, I stopped going to that first doctor.
---
Neither cancer not jail made Abby Lee Miller a nicer dance teacher
April 10th, 2019 under Dance Moms. [ Comments:

none

]

Lifetime released the first look for Dance Moms season 8 and Abby Lee Miller is still a very mean screaming woman who belittles children.
You would think a year of being in jail and beating cancer which left her unable to walk, would make her a little nicer. But I think it made her even more of a horrible person.
To me, it is sad that someone can be so miserable. She has so much to be grateful for but she yet she comes off as so bitter for some reason.
Her kids would be dancers if she was more encouraging and less disparaging to them.
---
Did Abby Lee Miller just reveal the new elite team and their Dance Moms?
February 1st, 2019 under Dance Moms. [ Comments:

none

]

A few weeks ago, Abby Lee Miller revealed that she will be doing another season of Dance Moms for Lifetime. Earlier this week, she flew back to Pittsburgh to begin filming.

The original elite team has moved on to do movies and TV shows, so she needs a new group of dancers for the reality show. Today, she posted a photo on a bus with some kids and their moms and wrote, "On the road again… I can't wait to get on the road again! We're headed North to New Jersey for Starbound! Any advice for us?"

Is this the new cast for Dance Moms? She did not say, but I cannot believe anyone would want to do the show after seeing how she treats people. Then again, I guess people will do anything for fame. I am sure DM helped to catapult JoJo Siwa's merchandising career. We definitely know it helped Maddie Ziegler, Chloe Lukasiak and Nia Frazier become actresses. Without it, they would just be high school students in Pennsylvania.
---