Who knew Hugh Jackman was this out of shape?
April 7th, 2020 under Hugh Jackman. [ Comments:

none

]

When I think of Hugh Jackman, I think of the muscular man who played Wolverine in The X-Men franchise. Now that he has retired from that role, I guess he is not keeping up with that physique.
How do I know that? He shared a video of himself, out of breath, while walking up 15 flights of stairs. Come on, to real New Yorkers that is nothing. He should try the stairs in my dad's building in Riverdale in The Bronx. It has taken many good men down, and it is only 7 flights of hell.
Now that we know he is not the best when it comes to walking up steps, I wonder how well we really know him? Jeopardy asked that very question. To see how well you know Jackman, then click here!
---
Rudy Giuliani's haircut is as mismatched at his upper and lower teeth
April 7th, 2020 under Unadmirable People. [ Comments:

none

]

Everyone has seen that photo of Rudy Giuliani's white upper teeth and yellow stained lower ones. Well, that is not the only thing that does not match on him these days.

The former mayor wanted to look for his Fox News appearance, so he got someone to cut his hair in a time when no one can get haircuts. I guess they don't like him because one side is a lot longer than the other one.

On a positive note, at least he still has hair. I thought he was completely bald. See there is always a positive to say if you look really, really, really hard!
---
Mary Steenburgen gives Ted Danson a haircut
April 7th, 2020 under Ted Danson Mary Steenburgen. [ Comments:

none

]

Yesterday, I posted a video of the GA haircut Frankie Muniz's wife gave him. He is not the only husband who is need of a trim.

Ted Danson also needed one. Therefore, his wife gave him one. How did Mary Steenburgen do? To see his new do, then click here!
---
How many women has Ron Jeremy screwed?
April 7th, 2020 under Ron Jeremy. [ Comments:

none

]

Some guy on Twitter named Chris asked Ron Jeremy "How many women have you screwed in your whole life Ron?". The legendary porn star brilliantly responded with, "None but I have F'ed well over 10,000." Considering he has been doing this for over 40 years, that number seems accurate.
Especially, when he revealed what is the longest amount of time that he has gone without sex. That answer is, "A day or two."
If he had sex 250 days out of the year for 40 years, then that is 10,000 bangs. Not counting the days when he had more than one partner on the set or in the bedroom.
My math teachers would be so proud that I am finally putting what they thought me to good use.
BTW Whenever I can share the trailer for one of my favorite movies on my site, I am going to do it. If you have never seen One Eyed Monster about Jeremy's killer dick, then now is the perfect time to do it. I promise you won't be disappointed, just like the 10,000 women he f*cked.
---
Hot Links!
April 7th, 2020 under Hot Links!. [ Comments:

none

]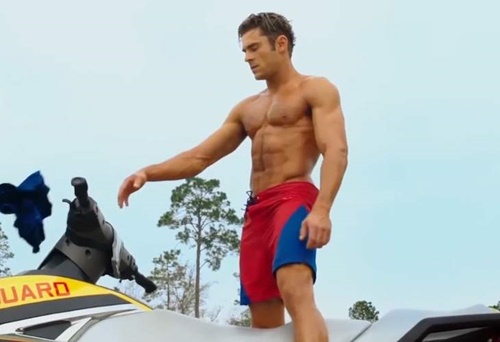 Sad Zac Efron news – Dlisted

Why is Karen a slur? – Pajiba

Who choked a fan? – Celebitchy

That is a kinky new sex position – Drunken Stepfather

Will Carole Baskin be back on Tiger King? – Screen Rant

Chuck Berry punched Keith Richards in the face – Grunge
---