Would you eat Pringles with a dab of Hot Ones sauce?
July 1st, 2022 under Junk Food. [ Comments: none ]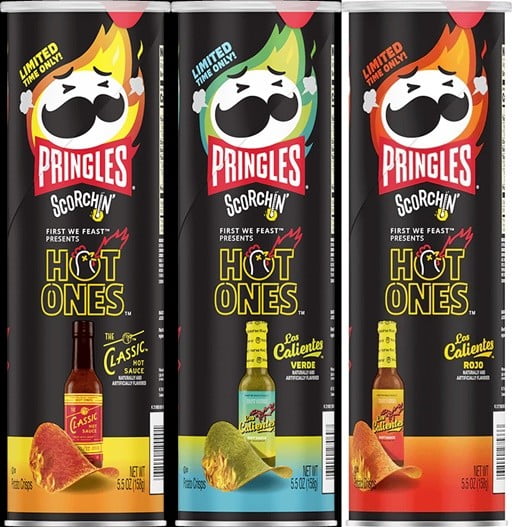 Have you ever watched Hot Ones and wished you could try one of their hot sauces? Well, you can do that via Pringles. That is because they put a dab of First We Feast's spicy goodness on their yummy potato chips.
The three flavors are The Classic, Los Calientes Verde, and Los Calientes Rojo, and they are available only at Walmart for a limited time to enjoy.
So call your friends over and see who can go the longest without crying. And make your stocked up on toilet paper.

---
Would you eat a Ketchup Popsicle?
June 27th, 2022 under Junk Food. [ Comments: none ]
Ed Sheeran just got all hot and bothered over this cool treat that is going to be available only in Canada for a limited time. What is it? French's teamed up with Happy Pops to make popsicles with their ketchup.
Do you love the tomato condiment enough to try it and don't live in Canada? While it is not for me, French's shared a recipe for the sweet ice-cold treat. If you wind up making it, let me know how it is. Maybe I will try it too?

---
Kraft Macaroni and Cheese is getting a new name
June 22nd, 2022 under Junk Food. [ Comments: none ]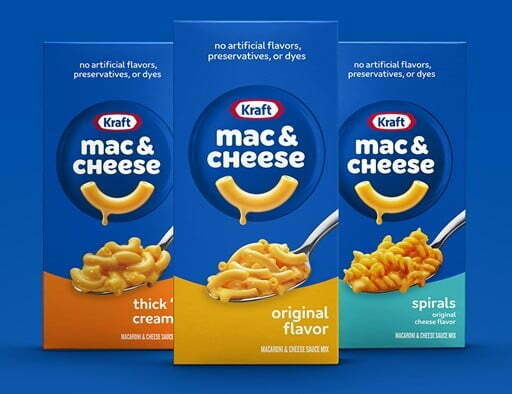 Have you ever called Kraft and Macaroni and Cheese that? No, you haven't. For the last 85 years, you have been calling Kraft Mac & Cheese. Therefore, Kraft is changing the name to the shortened version starting in August.
"We know that people aren't turning to comfort food as a guilty pleasure, they are positively embracing comfort, saying yes to feeling good, saying yes to caring for themselves," said Victoria Lee, Kraft Mac & Cheese Brand Manager. "There is a familiar, craveable, positive comfort to Kraft Mac & Cheese that makes it so special and iconic to millions of people across the world and our new look is a reflection of what our brand means to our consumers."
What do you think of the name change? I am thinking, what took them so long?

---
Hostess snacks celebrates 420
April 20th, 2022 under Junk Food. [ Comments: none ]
Today is 420, so let's throw a party. What snacks should we bring? Hostess snacks, of course. Because we all thought that, the snack company came up with a tweet that made them win today. So in honor of that, let's light a joint to them and down a box of Twinkies!

---
Krispy Kreme found a way to sweeten the cost of gas
April 13th, 2022 under Junk Food. [ Comments: none ]
Gas prices are making us sad. But what makes us happy? A dozen glazed donuts from Krispy Kreme. So the donut shop came up with a way to make us happy.
Every Wednesday from today until May 4th, we can get a box for the price of the national average of a gallon of gas.
So, today you can get 12 glazed donuts for $4.11. Suddenly, paying $6.50 for a gallon of gas doesn't feel as bad as long as I don't remember that it costs me a gallon to get to the nearest Krispy Kreme.

---