[ # ] Guess who that boy grew up to be?
December 31st, 2020 under Guess who?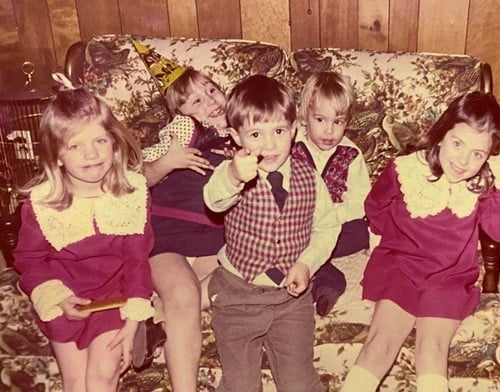 Want to see who grew up to be a mallrat, then
I can't believe the boy in the middle is
Kevin Smith.
It is not his face confused me. It is just so weird not to see him wearing a hockey jersey, jorts, and a trenchcoat. Who knew he knows how to wear a button-down shirt, pants, a vest, and a tie, but he did. He should try it again.

---