The Good Wife's Julianna Marguiles talks about Anthony Weiner
July 30th, 2013 under CBS. [ Comments:

none

]

If you are like me, then when you watched last week's press conference with Anthony Weiner and his wife, Huma Abedin, it reminded you of the series premiere of The Good Wife. The stare that Huma gave her husband was the same murderous look that Alicia Florrick gave her cheating husband, Peter.
Yesterday at the CBS TCA Summer Press Tour Day, Julianna Marguiles was asked what she thought of the press conference and her answer was interesting. At first she described Huma's expression that was like if looks could kill, "My initial thought was she had the exact look that I tried to capture in the pilot when you first meet the Florricks and you see her standing behind her disgraced man, which was that of it's such a it's sort of a soulless look, like she was looking down." Then she added, "She was, her body was empty. Her soul was somewhere else, and she was just going through the motions, which is what I think we tried to do in the pilot where you actually go on automatic pilot, and you go where you are told to go, but it doesn't mean that's really your real reaction."
Then she shared her thoughts relating to the disgraced Mayoral candidate's wife, "She hasn't been given a chance to react yet. And my initial thought as me was just complete compassion and empathy for her because I think people are so quick to judge." Then she explained how Huma might be able to relate to character, "And having played this character now for four, going on five years, I have I see it differently. And I think it's really dangerous, with everyone being able to comment on someone's downfall can be very damaging. And there was a headline in a New York newspaper that said, you know, 'Tips for Huma from Alicia Florrick.' And it went into this whole, thing that we did in the pilot where Alicia talks to one of her clients and says, 'Don't go don't read the paper. Don't turn on the television. Just go back to work. Just bury your head, and don't be a Teflon pan, basically.'" So how does the multi-Emmy winner feel about that? She explained, "And I felt proud for a minute that we were part of maybe a solution for someone who is going through something difficult, and I also feel slightly guilty that it really is the gift that keeps on giving. I mean, in our next we are starting Season 5, and it feels brand new."
A brand new episode of The Good Wife will air on CBS September 29th at 9p. Will there be an Anthony Weiner/Huma Abedin episode? We will just have to tune into this critically acclaimed show, that will hit the 100 episode milestone this season, to find out.
---
Paul Wesley's marriage gets a stake through the heart
July 30th, 2013 under The CW. [ Comments:

2

]

(photo from Fame Flynet)


Paul Wesley and Torrey DeVitto have decided to end their marriage after just 2 years. Their rep told People, they "have decided to amicably split. They will continue to remain good friends."
So I guess now that both of the Salvatore brothers are single, Atlanta better watch out for the Vampire Diaries hunks.
---
Guess who is plastered?
July 30th, 2013 under Guess who?. [ Comments:

none

]

Want to see who is a living model, then click here!
---
Hunt down Capture tonight
July 30th, 2013 under The CW. [ Comments:

none

]

For one month, 12 teams of 2 will be hunting the hunted (their opponents) and praying they are not the hunted on The CW's Capture. If they can go without being eliminated, they will go home with $250,000. If not, they will go home with nothing.
Tonight at 9p we will get to know their names, more about their home away from home and the object of the game that makes Survivor looks like kids' play. Seriously that other show has nothing on this real life version of The Hunger Games.
Tonight not only will you learn about the game and the people, you will see the backstabbing start and the month just started. Plus you will see them complain about their living conditions.
So if this the first episode imagine how much more cut throat it is going to get. So tune it to watch the games begin tonight at 9p.
---
The Voice didn't have time for Jennifer Lopez!
July 30th, 2013 under J-Lo, The Voice. [ Comments:

none

]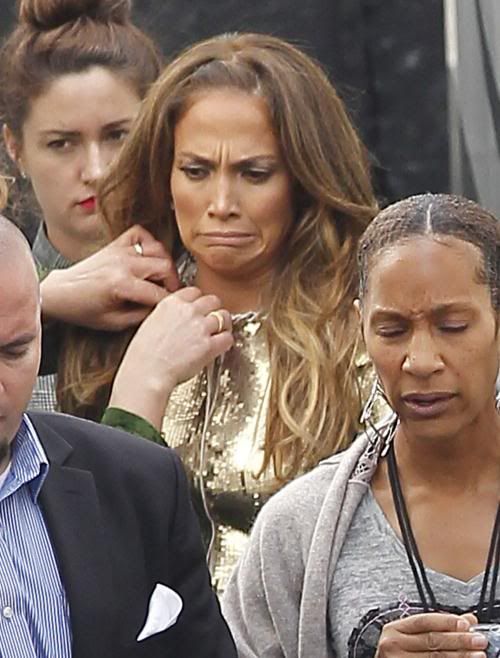 (photo from Fame Flynet)


Remember how Jennifer Lopez didn't have time for American Idol this season, well The Voice did have time for her during their season finale.
One source told Page Six, "It was simply a matter of timing. The producers love Jennifer Lopez and tried to make it work, but due to the show's format it just didn't allow for another solo performance." Then another one added, "Cher was booked months in advance. There was only room left for someone to do duets [with the finalists]. But the genres were country and EDM [electronic dance music] — which did not seem like a natural pairing." Or maybe she just wasn't a natural pairing for the show since she did the other singing competition?
---