Start Chasing UFOs tonight
June 29th, 2012 under National Geographic. [ Comments:

none

]

Maybe because UFO stands for unidentified flying objects, there is something about them that really interests me. So when I heard about Nat Geo's Chasing UFOs, I couldn't wait to watch this out of the world show that debuts tonight at 9p. Each episode a team of investigators will look into some of the most famous cases of UFO sightings and try to find out if they identify the unidentifiable. Ben McGee is Physical Scientist who is a skeptic, Erin Ryder does Tech and Recon and you don't want to mess with this brave woman and finally there is self-declared UFOligist James Fox. Together the three them will go all over the world to find out if there is something out there. I will tell you after watching the first two episodes of the show that air tonight, they changed my way of thinking about flying saucers. So tune in for a show that tackles a topic we have all seen before, but in a much different way.
---
Why did Mark Wahlberg give up pot?
June 29th, 2012 under Conan O'Brien, Marky Mark. [ Comments:

none

]

Mark Walhberg was on Conan O'Brien's TBS late night talk show and the host asked him if he has given up anything since he became a dad. Well Marky Mark told him that one day his daughter was driving in the car with his wife and the little girl asked what a smell was. Rhea Durham told her it was a skunk and she said daddy smells like that all the time. Once he heard that story, he stopped smoking weed. He then added that he was OK with it until he started shooting Ted.
And that wasn't the only bad influence the movie had on him. One day he decided to check out Seth MacFarlane's show Family Guy and because it is a cartoon he decided to watch it with his kids. Well you and I know what type of show it is but he didn't. So when his wife caught him watching the animated comedy, he got in trouble. In fact he told Conan he gets in more trouble than his kids. You know what that makes him sounds like a really cool dad.
---
Guess who needs a bra?
June 29th, 2012 under Guess who?. [ Comments:

none

]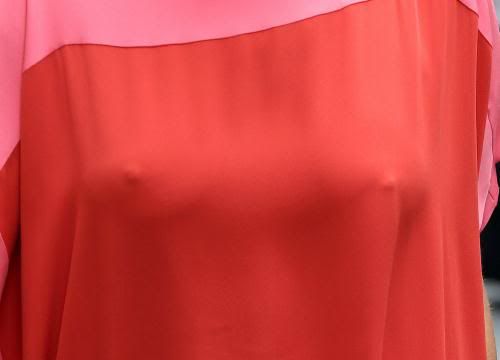 Want to see whose basic instinct was not to wear a bra then click here!
---
I thought that Adele wasn't going to share her home down there?
June 29th, 2012 under Adele. [ Comments:

none

]

Adele announced on her website that is she is expecting her first child. She said, "Im delighted to announce that Simon and I are expecting our first child together. I wanted you to hear the news direct from me, obviously we're over the moon and very excited but please respect our privacy at this precious time. Yours always, Adele xx" So now that she is over the moon, does that means she will sing some happy songs? Not that I don't like her gut-wrenching music but it would be nice to hear sing something cheerful for once or at least not as depressing.
---
TomKat is put to sleep
June 29th, 2012 under Tom Cruise/Katie Holmes/Suri. [ Comments:

none

]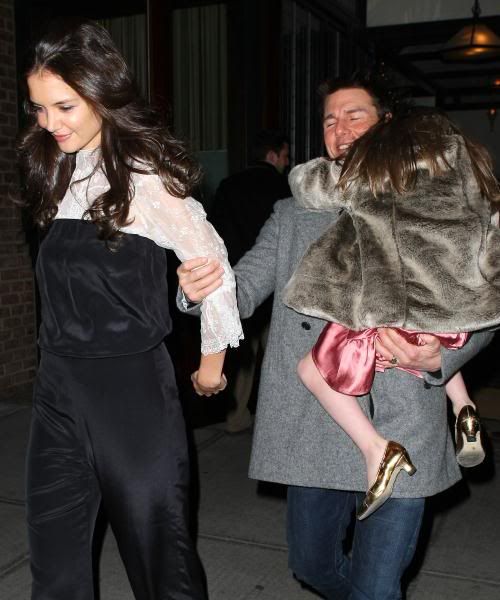 (photo from Fame Flynet)


Tom Cruise and Katie Homes are getting a divorce. Katie's attorney Jonathan Wolfe told People, "This is a personal and private matter for Katie and her family. Katie's primary concern remains, as it always has been, her daughter's best interest." No reason was given, but the two have been rumored to be splitting since they got married five years ago.
As shocking as the news is, it is not surprising because they have both been in NY as he films a movie and he has been staying at hotel while she stayed in their apartment. Plus they have been together for seven years and that is about how long a good contract lasts for, right?
BTW I know I am reading to much into the lawyer's statement, but I wonder why he says her daughter and not their daughter? Could our speculations that he is not the father have been confirmed in that statement??? Probably not, but…

UPDATE: Tom Cruise's publicist gave this statement to People, "Kate has filed for divorce and Tom is deeply saddened and is concentrating on his three children. Please allow them their privacy." Why did eh have to see his three children because it ruins my theory on Suri not being his.
---