Jennifer Garner and Violet Affleck are dogs!
October 31st, 2008 under Ben Affleck, Jennifer Garner. [ Comments: 1 ]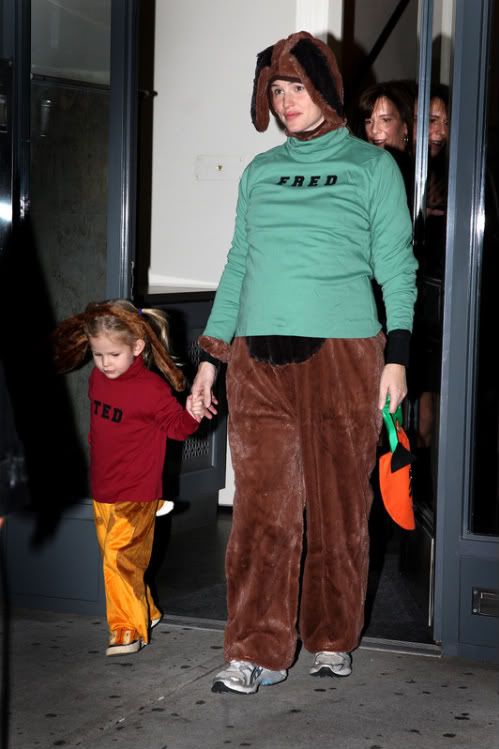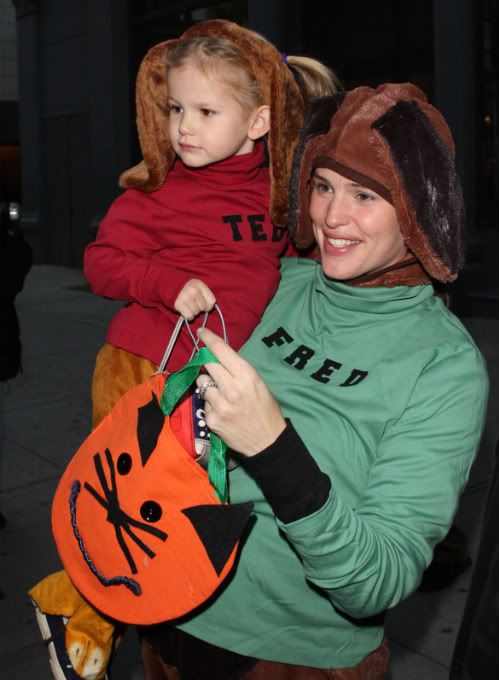 Jennifer Garner is like the cutest Hollywood mom! I love that she dressed up like Violet Affleck for Halloween! If she is Fred and Violet it s Ted, I wonder what Ben Affleck is?

---
Britney Spears or Jessica Simpson?
October 31st, 2008 under Britney Spears. [ Comments: none ]
Jive
just released the cover for Britney Spears' new CD Circus and I think she looks more Jessica Simpson than she does Britney Spears.
They also released the tracklisting for the CD that is out on her 27th birthday, December 2nd!
1. Womanizer
2. Circus
3. Out From Under
4. Kill The Lights
5. Shattered Glass
6. If U Seek Amy
7. Unusual You
8. Blur
9. Mmm Papi
10. Mannequin
11. Lace and Leather
12. My Baby
Bonus Track:
13. Radar

---
Halloween goes to the dogs!
October 31st, 2008 under Animals, Halloween. [ Comments: 16 ]
Why should Halloween only be for humans? These dogs at

---
Caption Al Roker and Meredith Vieira!
October 31st, 2008 under Caption the Celeb. [ Comments: none ]

WireImage
That picture of Meredith Vieira's WOOD nose so close to Al Roker's HOLE reminds me of something, but just quite think of it. So fill in the hole and caption that picture of the two of them dressed up for Halloween on The Today Show!

---
Jimmy Kimmel pops the question…
October 31st, 2008 under Jimmy Kimmel. [ Comments: 2 ]




Last night for the first time since they split and got back together, Sarah Silverman appeared on Jimmy Kimmey Live! and Jimmy Kimmel took the opportunity to pop the question. Thankfully it was not to her, but to TI…at least for now…
BTW how funny is that video of her as a kid singing.
Tonight on Jimmy Kimmel the staff and him dress up for Halloween and Nicollette Sheridan stops by.

---