Jennifer Garner is a chicken when it comes to chicken
October 13th, 2021 under Jennifer Garner. [ Comments: none ]
Jennifer Garner was giving a chicken a ride in a mini tractor when it suddenly decided to go all Birds on her. As soon as it jumped on her head, she jumped out of her skin. Causing her to be even cuter than she normally is.
I guess we won't be seeing in Birdemic 3?

---
The Alias cast and crew reunite for the show's 20th anniversary
October 1st, 2021 under Jennifer Garner, JJ Abrams. [ Comments: none ]
Even though Jennifer Garner has not been able to keep her alias hidden since doing Alias, she still loves the show that made her a household name. Therefore for the show's 20th anniversary, she reunited with her co-stars and the crew from the show. By doing so, she showed us not only do they still get along but that they also all aged fantastically in two decades.

---
Jennifer Garner recreates her Alias bikini scene
December 5th, 2020 under Jennifer Garner. [ Comments: none ]

It has been almost 20 years since we got to know Jennifer Garner's Alias. Back then, the actress didn't have kids, so she had a figure she didn't mind showing off in a bikini. Since then, she has given birth to three babies and went from her early 30's to her late 40's, so her body has changed a little.
However, that didn't stop Garner from recreating her bikini scene. She just did it a little differently. Yet, it was even sexier. She gets better with age! We all do.

---
How many people does it take to make Jennifer Garner award show ready?
January 20th, 2020 under Jennifer Garner. [ Comments: none ]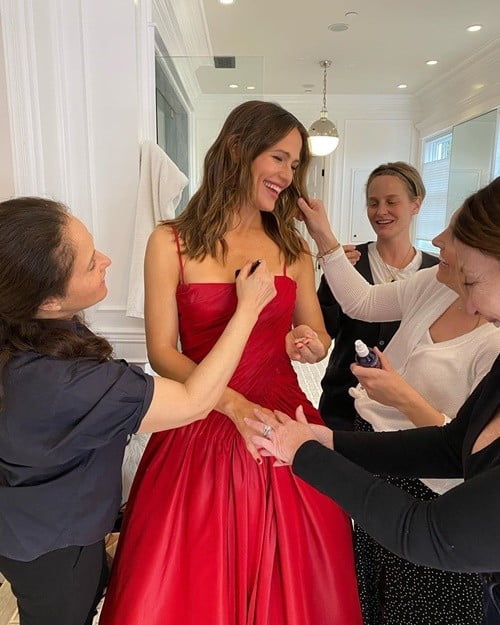 We have all heard that celebrities have glam teams to make them look pretty for awards shows and such, but how many people make up that team? In the case of Jennifer Garner, there are four people are making sure every inch of her is perfect, including her cleavage. No one starts to see her shiny cleavage at the Golden Globe Awards!

---
Caption Jennifer Garner!
November 29th, 2019 under Caption the Celeb, Jennifer Garner. [ Comments: none ]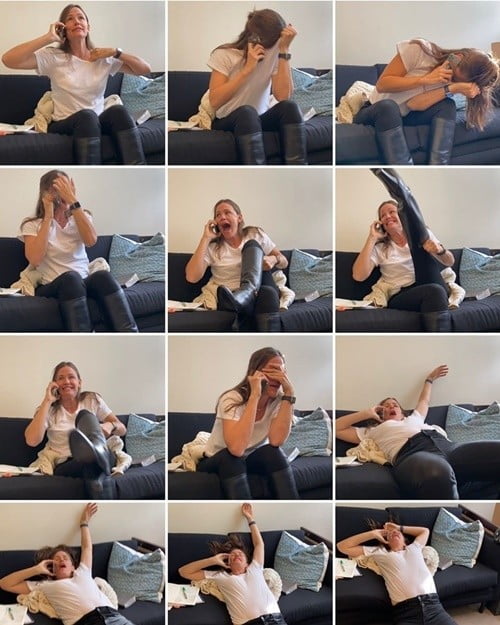 This montage of photos of Jennifer Garner has caption me written all over it, so go ahead and do it.

---