I will never write a negative thing about Jennifer Garner again
April 29th, 2019 under Jennifer Garner. [ Comments:

none

]

Jennifer Garner might look all cute and innocent with those deep dimples, but if you put an axe in her hand it is a whole other story. The actress showed off her axe throwing her skills and she was almost always was close to hitting the bullseye.
I guess she learned a thing or two on Alias and I never want to find out what else she took away from the show because she is pretty scary with an axe. Are you scared of her?
---
Did Jennifer Garner really turn 47 today?
April 18th, 2019 under Are they really their age?, Jennifer Garner. [ Comments:

none

]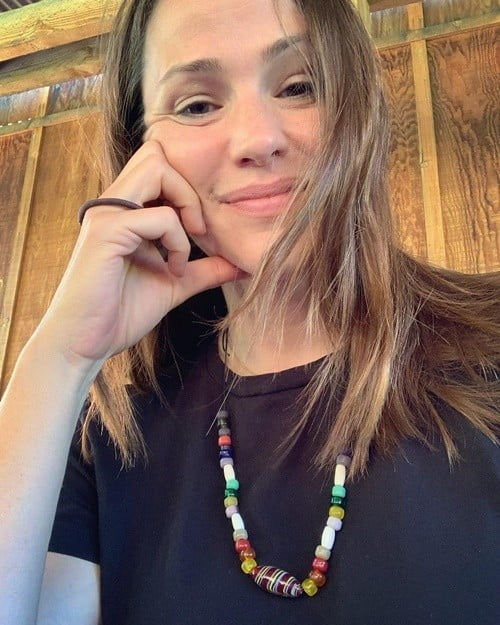 Today is Jennifer Garner's 47th birthday and she shared a makeup free Selfie. Looking at the birthday girl au naturel, she looks more like she is going on 13 as compared to 30 let alone 3 years from turning 50. Those Neutrogena skin products really are working for her.
---
Has Jennifer Garner hit hard times?
February 27th, 2019 under Hard times, Jennifer Garner. [ Comments:

none

]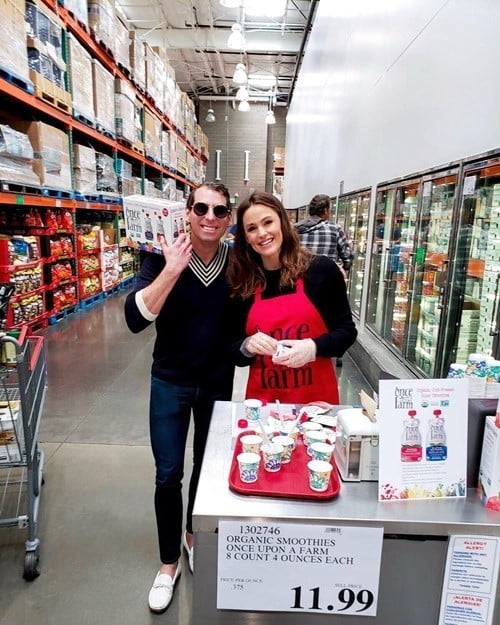 Jennifer Garner was seen handing out free samples at Costco in Woodland Hills, so has the actress hit hard times? Quite the opposite. She was actually giving customers some samples of Once Upon A Farm Cold Pressed Organic Smoothies from the company she co-founded with Filipp Chebotarev. I am sure they sold out of the drinks in that store after seeing her, and now it is up to us help to purchase it at our local stores. I know I want to try it. Especially if they are as sweet as her.
---
Will Smith will bungee jump out of a helicopter on his birthday!
July 27th, 2018 under Jennifer Garner, Will Smith, YouTube. [ Comments:

none

]

On September 25th, Will Smith is going to turn the big 5-0! What is he going to do to make it unforgettable? He is going to bungee jump, out of a helicopter, over the Grand Canyon, live on YouTube. Why? Not because he is crazy, although it sounds like he is, but because he is doing it for charity.
If all goes well, he will have a great story to tell everyone for the rest of his life. If it does not go well, well then he does not have a rest of a life to tell the story. But I am sure everyone is going to make sure it is very safe for him. They don't want the man in black to become the man is splat.
It is that risk that is going to have us glued to our computer screens to see what happens during Will Smith: The Jump. Will Will Smith live to see 51?
I just hope there is a video before he jumps of Jada Pinkett Smith ripping him a new one for doing this. How hot would that be? I think that would get more views than the jump itself.
To see what else is coming to YouTube and YouTube Premium in the coming year, then click here!
---
Is this how Jennifer Garner holds a baby?
August 27th, 2013 under Ben Affleck, Jennifer Garner. [ Comments:

none

]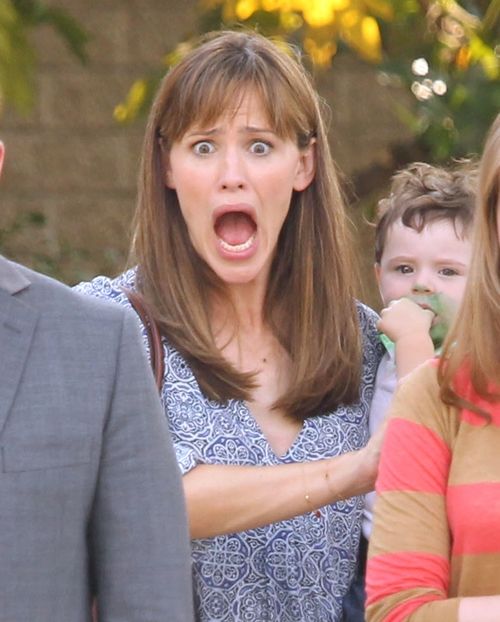 Fame Flynet
Jennifer Garner was photographed yesterday holding a baby upside down by his leg. So is that how she holds a child that isn't hers? Nope, it was just a stand-in for the real thing in the movie she is filming called Alexander and the Terrible, Horrible, No Good, Very Bad Day with Steve Carell. Seriously doesn't the doll look just like the actual baby?
---