Richie Sambora is in the Thicke of it!
November 13th, 2013 under Alan and Robin Thicke, Bon Jovi, Strange Encounters, Syfy. [ Comments:

none

]

Nigel Lythgoe Tweeted this picture of himself with Richie Sambora and Alan Thicke and it is one of the strangest encounters I have ever seen. So strange, I want Sambora and Bon Jovi to get over their difference ASAP and rejoin the band. Actually I just want the Jersey band to get over their Bad Medicine and reunite already because all four of them are the band, not just the three of them.
---
Jon Bon Jovi calls David Letterman out on a bad joke!
December 21st, 2012 under Bon Jovi, David Letterman. [ Comments:

1

]

Jon Bon Jovi was a guest on The Late Show yesterday and David Letterman asked him about his friendship with Bruce Springsteen. The man with the best a$$ in Rock'n'Roll said that he played with The Boss for the first time back when he was only 16 years old. So the CBS late night host asked if Jon could ever be in the E Street Band and the singer said "I couldn't have been in the sons of the E Street Band." Then Letterman said, "I couldn't be in the E Street Band. I lived on F Street." That's when Bon Jovi made that drum sound that every comedian knows when he bombs at a joke. So I guess you can say that joke got an F Street from Jon Bon Jovi and I am getting an F Street from all of you.
BTW I don't know why, but in this interview I thought that Jon Bon Jovi's speaking voice was so different than his singing one. It was so quiet as compared to the boisterous one you hear when you see him live in concert and I stare at his beautiful butt!
---
Larry King proves he can rock!
December 6th, 2012 under Bon Jovi, Craig Ferguson. [ Comments:

none

]

Richie Sambora is the house band this week on The Late Late Show and yesterday Craig Ferguson surprised him with a guest singer to collaborate with on the show's theme song. That mystery person is the one and only Larry King and he proved to us that not only is he the King of Media, he is also the King of Rock! Who knew he could sing like that? So sit back and watch as the television host blows you away with his singing ability!
---
Craig Ferguson gets a house band and his name is Richie Sambora!
November 14th, 2012 under Bon Jovi, Craig Ferguson. [ Comments:

none

]

For years Craig Ferguson has complained that The Late Late Show doesn't have a house band like all the other late night talk shows, but on December 3rd that will no longer be the case. Richie Sambora and his band will be playing on the CBS talk show for a whole week. I am so excited for this even though Bon Jovi's guitarist refused to do it "naked, playing a tiny little harp." Maybe next time!
---
The many faces of Richie Sambora!
September 27th, 2012 under Bon Jovi. [ Comments:

1

]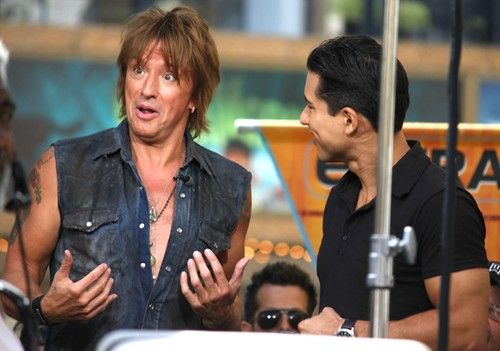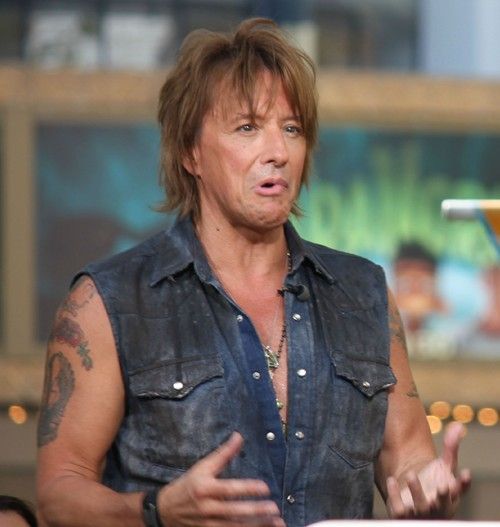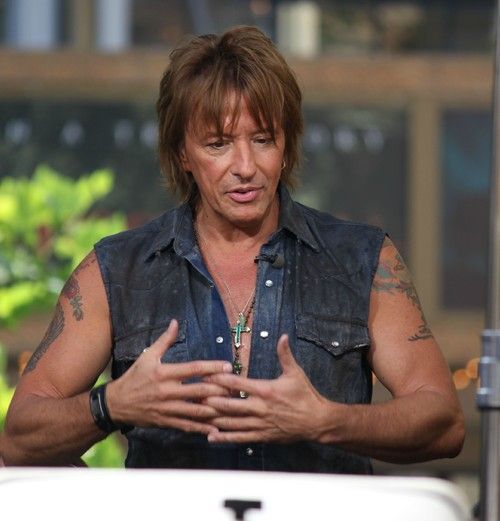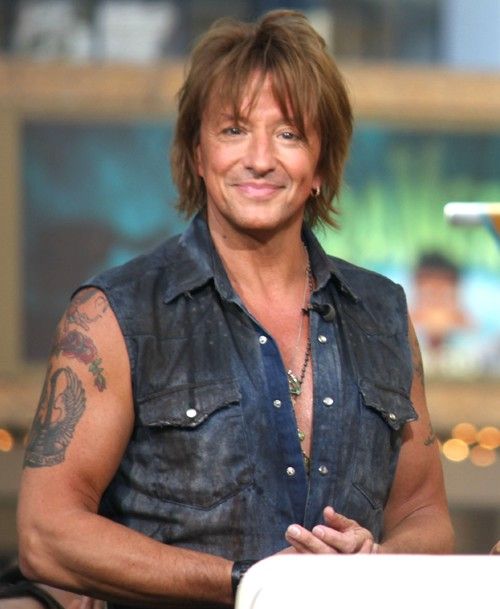 Fame Flynet
Richie Sambora was on Extra to talk about his new album Aftermath of the Lowdown and by the look of his face he is very passionate about it. Maybe it's because Jon Bon Jovi is the lead man, but I never realized how expressive the guitarist really is. I like getting to know this side of him along with his voice on his new rockin' CD.
---