Debbie Gibson gets lost in Joey McIntyre's eyes
July 1st, 2021 under Debbie Gibson/ Tiffany, NKOTB. [ Comments:

none

]
Debbie Gibson and Joey McIntyre are going to do a residency together in Vegas in August. To make the show even more special, the two of them recorded a duet together to one of her songs.
The teeny bopper and the boy bander reworked Lost In Your Eyes, and the song is a million times better. Not that it was bad to begin with, it is just what the tune needed to make it even greater.
I almost want to go to the City of Sin and see them perform it live.
Now, I want them to do a duet to one of the New Kids on the Block's songs. Which one do you think they should do?

---
Caption Donnie Wahlberg!
June 16th, 2021 under Caption the Celeb, NKOTB. [ Comments:

none

]
This photo of Donnie Wahlberg has Caption Me written all over it, so go ahead and do it.

---
Donnie Wahlberg and Jenny McCarthy are swingers
May 20th, 2021 under NKOTB. [ Comments:

none

]
Now that both Blue Bloods and The Masked Singer are on hiatus, it is time for Donnie Wahlberg and Jenny McCarthy to have fun swinging. Not as what it meant in the '70s, but as what it meant as when we were kids. Going for a swing on the swings.
If that is the swing they have on the outside of their house, I wonder what the one in their bedroom is like…
Oh, and this was total clickbait, and I openly admit it.

---
Does Lance Bass have the right stuff to be a New Kid on the Block?
February 5th, 2021 under Lance Bass, NKOTB. [ Comments:

none

]

Backstreet Boys' A.J. McLean challenged *NSYNC's Lance Bass to do his favorite boyband dance, so he chose to do the one that New Kids on the Block did for the Right Stuff.

How did he do? Since he doesn't have a band, I think he would be a great addition to NKOTB if they need a new kid on the block. What do you think?

---
Guess who is a huge New Kids on the Block fan?
January 12th, 2021 under Guess who?, NKOTB. [ Comments:

none

]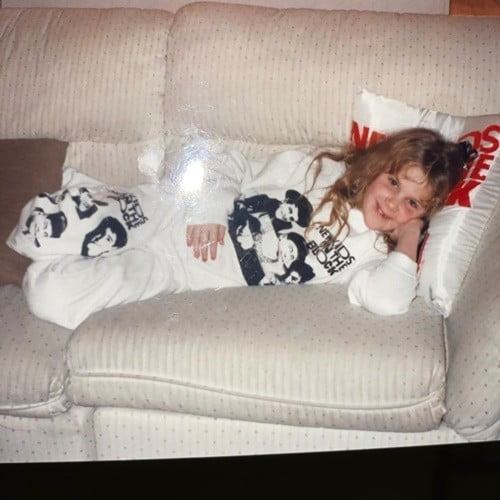 Want to see who dreamed of being New Kids on the Block's Cover Girl, then click here!

---