[ # ] Today was a bad day for Josh Duggar and Jussie Smollett
December 9th, 2021 under Jussie Smollett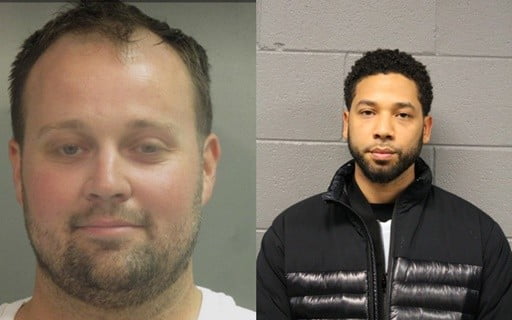 Josh Duggar and Jussie Smollett were on trial this week for crimes they allegedly committed. Today, both men were found guilty of those crimes.
The 19 and Counting star was found guilty of knowingly receiving and possessing child pornography. He faces up to 40 years in prison and a $500,000 fine.
Meanwhile, the Empire star was found guilty of five of the six counts of felony disorderly conduct for falsely reporting to police that he was attacked in a hate crime. Each conviction could be punishable with up to 4 years in prison and a $25,000 fine.
Both men will be sentenced at a later day.
Today was a good day for justice. We need more like them.

---