[ # ] Seth Rogen, is that you?
May 10th, 2021 under Mötley Crüe, Pamela Anderson, Sebastian Stan, Seth Rogen
We know that Lily James and Sebastian Stan are playing Pamela Anderson and Tommy Lee in the Hulu movie based on their marriage. Now, we are seeing what Seth Rogen looks like as the electrician who sold their infamous sex tape. At least I think it is Seth Rogen because he is unrecognizable.
I normally never say this, but he needs to grow back his beard ASAP. Without one is not a good look on him.
To see what James and Stan look like as Pam & Tommy, then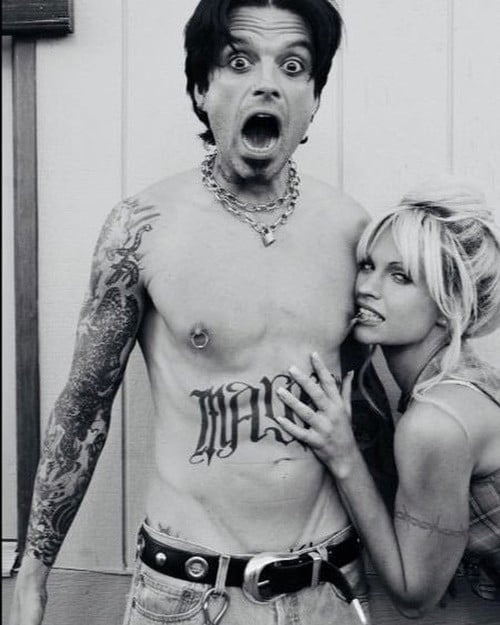 While Stan looks just Mötley Crüe drummer, James doesn't have that class and beauty that Anderson has. Hopefully, her acting is better than the way she looks in this photo.

---