[ # ] Remember Danny Cooksey?
August 19th, 2019 under Remember?, Reunions, Whatever happened to...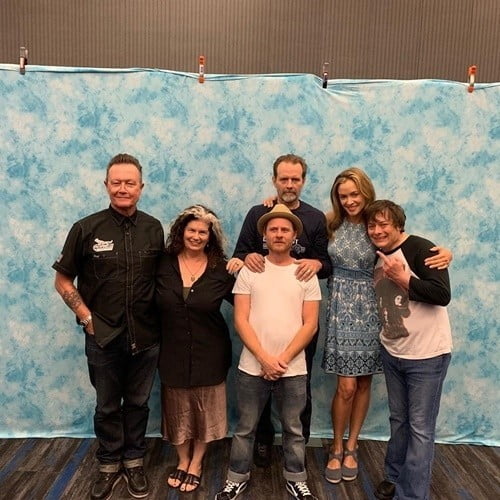 Over the weekend, the cast of Terminator 2 reunited at the Silicon Valley Comic Con. Robert Partick shared a photo with his co-stars Jeannette Goldstein, Danny Cooksey, Michael Biehn, Kristianna Loken, and Edward Furlong.
There was one cast member that caught my eye and that is the person who is front and center. The man in the hat was known for his bright red locks as Sam McKinney on Diff'rent Strokes that grew out to a mullet when he played Bobby Budnick on Salute Your Shorts. Since then he has voiced several characters in many movies and TV shows. That is when he is not being a rock star and father to his two kids.
I always what happened to Arnold and Willis' stepbrother and now we know he is a good looking 43-year-old man whose voice is worth a lot of money.

---