[ # ] Prime Video is turning into a Sausage Party
October 26th, 2022 under Prime Video, Seth Rogen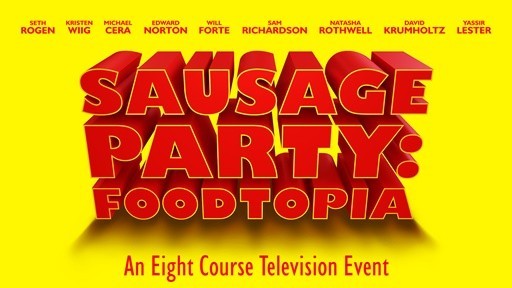 Did you watch the 2016 movie Sausage Party and think this would make a great series? Well, you are not alone. Prime Video thought the same thing, so they are giving its own show in 2024.
Sausage Party: Foodtopia will include the film's stars Seth Rogen, Kristen Wiig, Michael Cera, David Krumholtz, and Edward Norton, with the additions of Will Forte, Sam Richardson, Natasha Rothwell, and Yassir Lester voices.
I can't wait to watch it with my nieces. Although, by 2024, they will be old enough to get the jokes. Damn it. Can't the animators draw faster?

---