Chicago Med shut down for a medical reason, COVID-19
September 30th, 2020 under Coronavirus, Dick Wolf. [ Comments:

none

]

The cast and crew of Chicago Med were all ready to go to work today, but instead, they are on a two-week break. That is because a crew member, who was in close proximity to the cast and crew, tested positive for COVID-19. Deadline reports this is the second person to test positive for coronavirus. The other person got the results on September 24th.
They are not the only show who is on a pandemic break, so are several series that film in Vancouver, according to Deadline. Riverdale, A Million Little Things, Charmed, Batwoman, The Mighty Ducks, Nancy Drew, and Maid, have been on pause for the last several days. Not because someone tested positive. It is because they are waiting for the test results to come back. The delay of the test results is delaying the start of production for Supergirl, Flash, and DC's Legends of Tomorrow.
The only show that does not have to worry about any of this is Supernatural. They already wrapped production.

---
Kathie Lee Gifford responds to her son-in-law's moose knuckle on Family Feud
September 30th, 2020 under Andy Cohen, Kathie Lee and Hoda, Steve Harvey. [ Comments:

none

]

Kathie Lee Gifford and her family were on this Sunday's Celebrity Family Feud, but all everyone could talk about was her son-in-law, Ben Wierda. They were not talking about what a good player he was. Instead, they were all about his tight pants that left very little to the imagination.
And imagination is what Andy Cohen has been using since he saw Wierda's moose knuckle. Therefore, when he had Gifford on Watch What Happens Live yesterday, he had to ask her if she saw it. "It's hard to miss it." The host added, "I'm sorry, but I'm glad it's not my son. It's Cassidy's husband, who I adore."
Did her family notice his family jewels were on display? They did not because they were so into the game. However, her daughter, Cassidy, tried to warn him before the taping that they might be too revealing for television. He thought they were fine, until they weren't.
How are Wierda's reacting to their recent exposure? They are laughing about it. The proud mother-in-law says they all have a great sense of humor about this and everything else. Something they need after all of this excitement.

---
Kevin Hart welcomes baby #4
September 30th, 2020 under Kevin Hart. [ Comments:

none

]

Kevin Hart and his wife, Eniko, welcomed their second child together yesterday. The loving mom wrote this about, ✨Kaori Mai Hart✨, "thankful • grateful • blessed 🙏🏽" Then she added, "a little bit of heaven sent down to earth..welcome to the world baby girl..we couldn't love you more..💜"

Kaori joins Kenzo Kash, 2, and the comedian's two children from his first marriage, Heaven, 15, and Hendrix, 12.

The new parents celebrated their fourth-anniversary last month.

---
Hot Links!
September 30th, 2020 under Hot Links!. [ Comments:

none

]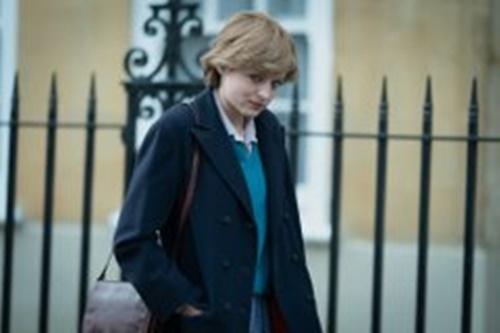 See photos from The Crown season four – Celebitchy

Who's a sexy cowgirl? – Drunken Stepfather

See Penn Badgley as the Joker – Screen Rant

Watch the trailer for the Craft sequel – Pajiba

Jessica Simpson shows off her toned body – GCeleb

Did Khloe Kardashian steal Beyonce's face? – Dlisted

---
It's Always Sunny's Charlie Day responds to Donald Trump dissing Philly
September 30th, 2020 under Donald Trump. [ Comments:

2

]

Ever since 2005, Charlie Day has been saying It's Always Sunny in Philadelphia. Tonight, Donald Trump said, "Bad things happen in Philadelphia." during the debate. Well, when the actor heard that, he responded in a way that was fitting. He wrote, "What the f*ck?!?! F*ck you."
There are only five people who can do badmouth Philly, and it is the five stars of the FX sitcom that will never go away. While I want to watch them forever, I hope we only have to watch Trump for less than four more months.

---