James Corden might not renew his Late Late Show contract
June 18th, 2019 under James Corden. [ Comments:

none

]

James Corden's contract is up next year and there are rumors he will sign on for another three years. Recently he was interviewed by Stagecoach and they asked him about his future with the show.
He told them, "We're a long way from home, my wife and I, and our children, and there are people at home that we miss deeply and we care about and they're getting older." It is not only the adults in their lives that are getting older, so are his three kids. On Max, 8, Charlotte, 4, and Carey, 1, he said, "Then there is the question of where do we educate our children and where is the best environment for them."
This could be a way of negotiating more money for himself, but he says that money is not a factor in his decision. Even while hosting The Late Late Show, he has continued to act. Maybe he also wants to continue doing that full time.
It was recently announced that he is doing a Christmas special of his Britsh show Gavin and Stacey. That might make him miss London and acting even more. Although, what will make him miss it the most is being home this week filming LLS there. Nothing will make you more homesick than being home.
Will you miss him if he goes? I know one person who will not and that is Seth Meyers.
---
Hot Links!
June 17th, 2019 under Hot Links!. [ Comments:

none

]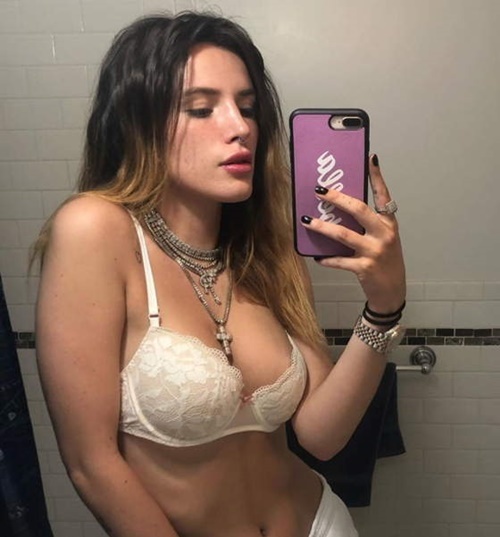 Want to see Bella Thorne's leaked nudes? – Dlisted
Master Archie is getting so big! – Celebitchy
Is this the sickest prank show? – ScreenRant
Is this Mariah Carey nude? – Drunken Stepfather
Which book series is getting a prequel? – Pajiba
Was the Eric Dane's penis on Euphoria? – The Cut
---
Josh Groban is bananas!
June 17th, 2019 under Josh Groban. [ Comments:

none

]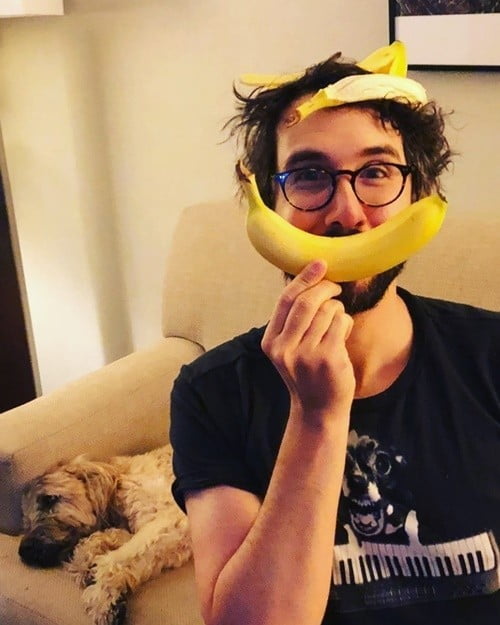 They say you are what you eat. However, in this case, I think it is more like Josh Groban is the food that he wears, bananas. Which is different from me who likes to wears nuts all of the time.
Back to the photo, it is so nice that the singer, who sings such serious songs, is so goofy when he is not using his moneymaker. It is why his fans love him so much. Well, all of them but his dog Sweeney. The pooch's face says it all, "Dad, you are embarrassing me."
---
BTWF: Bill Pullman on Cagney & Lacey
June 17th, 2019 under Before They Were Famous. [ Comments:

none

]

Before Bill Pullman played the President of the United States multiple times, he played a doctor on Cagney & Lacey. He looks the same now as he did when was 33 in that 1986 episode.
Last week, he talked about the special piece of clothing he wore on that episode on Live with Kelly and Ryan. To hear what it is, then click here!
---
Ed Sheeran's Heinz Ketchup dreams keep coming true!
June 17th, 2019 under Ads, Ed Sheeran. [ Comments:

none

]

It is no secret that Ed Sheeran loves his Heinz Ketchup. He has posted about it several times and even, you might even say, harassed the company with admiration for the red condiment. They eventually gave in and created a limited amount of bottles with his name on it.
It does not stop there, he DMed an idea he had for a commercial. What did they do with it? They made the television advertiment. I think he probably likes that more than all of the awards he has gotten for his music. Don't believe me? Here is what he said, "Okay guyz, so it actually happened. I sent a voice note to @heinz, and we made a whole tv spot around it. This is pretty much what I was aiming for in life. Ketchup ad > stadium tour."
So, kids around the World, reading this, don't give up on your dreams. You too can grow up and make a commercial for your favorite product. Sure, I went to college for it and did not go into it. He sends them a DM and he is an advertiser. Don't tell my dad how much money he wasted on my education. He will be see Heinz Ketchup red!
---