Khloe Kardashian welcomes a son with her ex
August 6th, 2022 under The Kardashians. [ Comments: none ]
Khloe Kardashian and Tristan Thompson split in January after we found out that he fathered a child with another woman. Around the same time, he and Kardashian were working with a surrogate to have a second child.
The pregnancy took, and they welcomed a baby boy. According to People, they have not picked a name for their son.
The former couple share daughter, True, 4.

---
Kim Kardashian and Pete Davidson are over
August 5th, 2022 under Uncategorized. [ Comments: 1 ]
Kim Kardashian and Pete Davidson have ended their relationship after about 9 months of dating. According to Eonline, it is not that they don't care for each other; it was their schedules and separation of distance that caused them to separate.
I am not sure what Kardashian got out of it. But her former boy toy got to get in a feud with Kanye West, who inadvertily starred in one of his videos, and he appeared in The Kardashians. Not bad. Now, he will be on to the next female celebrity who needs media attention.

---
Remember the Mandrell Sisters?
August 5th, 2022 under Remember?. [ Comments: none ]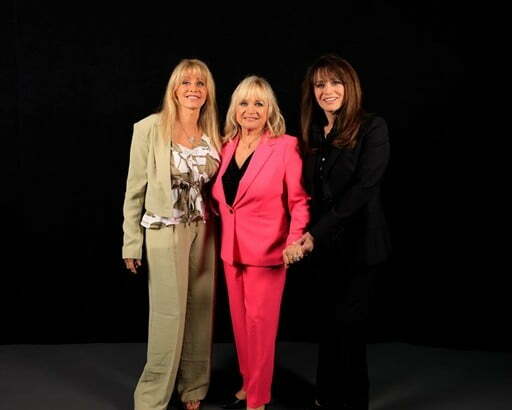 Before there were Hanson and Jonas Brothers, there was the Mandrell Sisters. They had a huge variety show in the early '80s, and everyone loved them.
While they were big back then, we haven't seen them a lot recently. However, Louise, 68, and Irene, 66, came out over the weekend to support their big sister, Barbara Mandrell, 73, who was honored by the Grand Ole Opry for her 50th year with them.
All three of them look better now than they did then. So much so, I wish they would bring back the variety genre as it was back then. It was so much fun, and don't we all need that these days?

---
Has Ashley Tisdale hit hard times?
August 5th, 2022 under Ashley Tisdale, Hard times. [ Comments: none ]
Ashley Tisdale was seen working at Target, so has the actress hit hard times? Nope. It is just that she loves Being Frenshe so much that she decided to help stock the shelves with the beauty product now that it is available at the store.
And you know what? Tisdale is such a natural at stocking shelves that if this acting thing doesn't work out, she has a future at Target.

---
Does Joe Jonas think he is more famous than his brothers?
August 5th, 2022 under Jonas Brothers. [ Comments: none ]
If you asked any tween from the late '00s, they can tell who is the most popular Jonas Brother. They will either say Nick or Joe Jonas. Sorry, Kevin.
So which one is it? According to the middle child is him.
The DNCE singer made a video for "Celebrities who are related to historical figures." And he revealed that Nick and Kevin share the same DNA with him.
I don't know why he made this video because we already knew he is the favorite. Prove me wrong.

---