Lea Michele apologizes after be called out by her Glee co-stars!
June 3rd, 2020 under Glee. [ Comments:

none

]

On Monday, Lea Michele's Glee co-star Samantha Marie Ware called out Rachel Berry for making her life 'a living hell' on the musical dramedy. After Ware sent out the tweet, several co-stars including Alex Newell and Amber Riley confirmed that Michele made their lives hell too.

This morning, after losing a sponsorship deal with HelloFresh, Michele wrote a length apology:
One of the most important lessons of the last few weeks is that we need to take the time to listen and learn about other people's perspectives and any role we have played or anything we can do to help address the injustices that they face. When I tweeted the other day, it was meant to be a show of support for our friends and neighbors and communities of color during this really difficult time, but the responses I received to what I posted have made me also focus specifically on how my own behavior towards fellow cast members was perceived by them.

While I don't remember ever making this specific statement and I have never judged others by their background or color of their skin, that's not really the point, what matters is that I clearly acted in ways which hurt other people. Whether it was my privileged position and perspective that caused me to be perceived as insensitive or inappropriate at times or whether it was just my immaturity and me just being unnecessarily difficult, I apologize for my behavior and for any pain which I have caused. We all can grow and change and I have definitely used these past several months to reflect on my own shortcomings.

I am a couple of months from becoming a mother and I know I need to keep working to better myself and take responsibility for my actions, so that I can be a real role model for my child and so I can pass along my lessons and mistakes, so that they can learn from me. I listened to these criticisms and I am learning and while I am very sorry, I will be better in the future from this experience.
Do you believe she has changed or these are just words to save her career?
---
Hot Links!
June 3rd, 2020 under Hot Links!. [ Comments:

none

]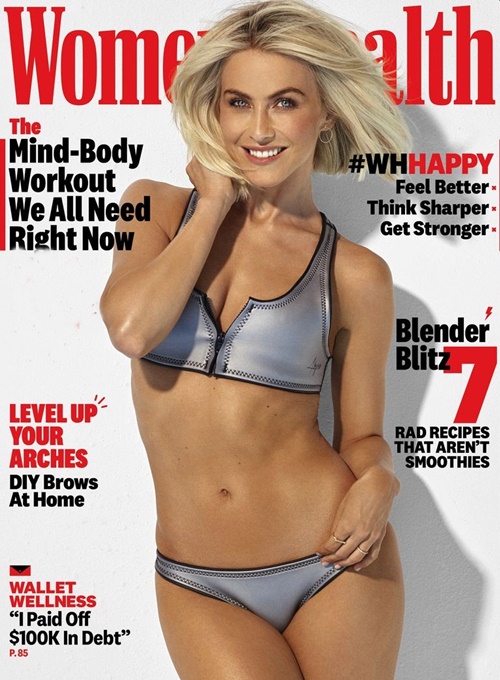 What cover girl looks so different? – Celebitchy

This will blow your mind – Dlisted

Did Batman kill a baby? – Screen Rant

If you like camel toes, then this is for you – DS

Anderson Cooper destroys Donald Trump – Pajiba

What actors didn't live to see their films come out? – Grunge
---
How Batwoman will handle Ruby Rose's departure
June 3rd, 2020 under DC Comics, The CW. [ Comments:

none

]

The DC Universe was recently shocked when it was announced that Ruby Rose would not be returning as Batwoman. What is The CW going to do for season two?
According to Decider, they are recasting Batwoman, but not Katy Kane. Instead, they are looking for a woman in her mid-20's to play Ryan Wilder. The character is described as, "She's likable, messy, a little goofy and untamed. She's also nothing like Kate Kane, the woman who wore the batsuit before her."
How they get rid of Kane, that we will find out in 2021. What do you think of their solution?
---
BTWF: Chelsea Handler doing standup
June 3rd, 2020 under Before They Were Famous, Chelsea Handler. [ Comments:

none

]

Before Chelsea Handler had her own comedy specials, she was doing stand up in comedy clubs. She looks the same now as she did in 2001 when she was 26.
---
Viacom's powerful tribute to George Floyd
June 2nd, 2020 under Comedy Central, Nickelodeon, VH1/MTV. [ Comments:

none

]

Yesterday at 5p, for 8 minutes and 46 seconds, several Viacom stations, including Nickelodeon, Comedy Central, BET, and MTV went black. That is the amount of the time that the murdering police officer had his knee on George Floyd's neck. As Floyd's life was leaving his body, he screamed, "I can't breathe."
Those three words were written on the black screen as we listened to someone struggling to breathe for that amount of time. Sit and listen to each breath, and let your anger take over you. That is why we peacefully protesting in the streets. That is why we are saying never again. This needs to stop. No one deserves to die like that, and no one ever should again.
Floyd's voice was silenced, ours will speak louder for him. This needs to end now. Let's work on a solution so that Floyd's, and all of the innocent people who were murdered by bad cops, deaths were not in vain.
We are all people who bleed red, and we need to stop judging people by their skin color. We need to judge them for who they are as individuals.
---