Hot Links!
October 28th, 2020 under Hot Links!. [ Comments:

none

]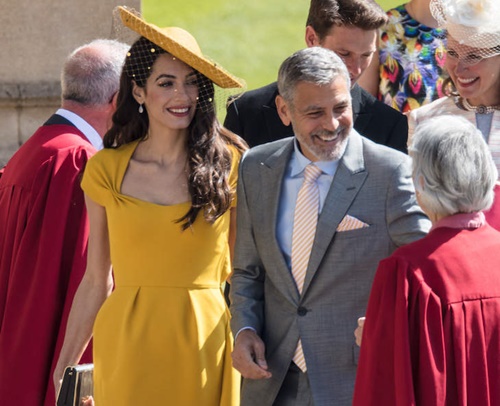 George Clooney says a dickish thing – Dlisted

Gwyneth Paltrow said a bitchy thing – Celebitchy

How long will NXIVM's founder be in prison – Pajiba

Dance Moms' Maddie Ziegler is 18 – Drunken Stepfather

Which actor revealed he got coronavirus while filming – Screen Rant

---
Charlize Theron's daughter gives her makeover
October 27th, 2020 under Charlize Theron. [ Comments:

none

]

Makeup artists all over the world would love to get their hands and brushes all over Charlize Theron's face. However, one of her daughters got the chance to do it. Now, the Oscar winner looks prettier than she ever has before, mostly because that mon glow makes every woman more beautiful.

---
BTWF: Malin Ackerman in Earth: Final Conflict
October 27th, 2020 under Before They Were Famous. [ Comments:

none

]
Before Malin Ackerman was an international thief in Sleepover, she knew everyone's secrets in Earth: Final Conflict. She looks the same now as she did when she was 19 in that 1997 episode.

---
Genesis reunite to rehearse for their tour!
October 27th, 2020 under Phil Collins. [ Comments:

none

]

Genesis was supposed to be getting ready to go on tour next month, but then COVID-19 happened. Now their 2020 tour has been moved to April 2021. Yesterday, Tony Banks, Mike Rutherford, and Phil Collins started rehearsing together.

This is the first time they are hitting the road since the Turn It On Again: The Tour in 2007. It will not just be the three of them, Nic Collins (Phil's son) on drums, and long time lead guitar and bass player Daryl Stuermer will make them a quintet.

Too bad, Peter Gabriel won't get over himself and join his old mates on the road. Although, I doubt Collins would want to share the mic.

Do you want to see them live and in concert? I mean, at this point, I would see anyone live, including a Smashmouth, Color Me Badd, Spin Doctors, Nickleback ticket. That is how desperate I am for some live music. However, during normal times like 2019, I would totally be down for them. Sadly, we live in a land of confusion because of an invisible touch, and that means we can't dance. Now that I think about it, Sussudio sounds like it could be the name of a virus that spreads in the air tonight. I know the last two are songs from Collins' solo career, whatevs.

---
CBS is cutting the episode orders on several of their shows
October 27th, 2020 under CBS. [ Comments:

none

]

Due to COVID-19, the fall TV lineup will star over a month later than it normally does. That means we are most likely going to have a shorter season than usual. CBS is already planning for that, so they cut the order amount on several of their shows.

According to TV Line, we will get 18 episodes of NCIS: LA and The Neighborhood, while Blue Bloods, Bull, Magnum P.I., NCIS, NCIS: NOLA, and SEAL Team will do the Sweet 16. The other shows, that are not produced by CBS, will also have their seasons cut short, but it will take a little longer to finalize their deals with Warner Bros and Universal.

---