Toy Story 4 annihilated Child's Play
June 24th, 2019 under Movies. [ Comments:

none

]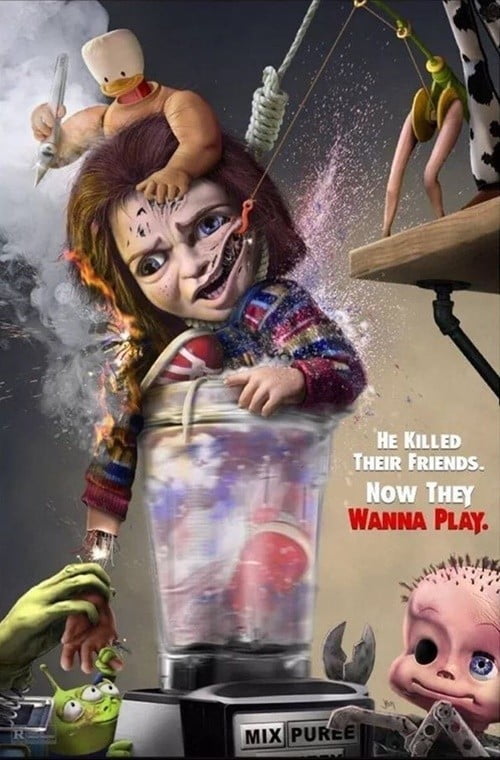 This weekend, it was Toy Story 4 versus Child's Play at the box office. Before they went head-to-head in the theater, Chucky was off with their heads. You know, because that is what he does.
Well, they had the last laugh. Not because the sequel made a killing with $121 million as compared to the remake's mere $14 million. It is because the surviving toys actually did a Chucky and killed him! No offense Mark Hamill, but he totally deserved it. He is not Don Mancini's Chucky. That is the only killer redhead doll creator's creation I care about.
To see how Chucky killed Slinky Dog and Hamm, then click here!
---
BTWF: Mark Hamill on The Bill Cosby Show
June 24th, 2019 under Before They Were Famous, Star Wars. [ Comments:

none

]

Before the force was strong with Mark Hamill, he desperately needed it on The Bill Cosby Show. Thankfully, he learned how to fight better on screen than he did when he was 19 in that 1970 episode. It was his first acting job, so we can forgive him.
---
Rod Stewart loves his clothes so much, he sings about them!
June 24th, 2019 under Rod Stewart. [ Comments:

none

]

Rod Stewart once asked, "Da ya think I'm sexy?" The answer will always be yes. What makes him so sexy is his clothes. Well, one of the many things.
The singer took us into his closet and he sang about his shiny threads in a way only he can. Some guys have all the luck. However, in this case, it is his clothes who have all the luck. Not only do they get to cover his body, but he also serenades them with his raspy voice.
BTW I am going to move my exercise bike into my closet. If I see the outfits I want to fit into, then I will be more willing to work out. It is a real motivator. Thanks, Rod for the tip.
---
Trevor Donovan's epic story about being carded!
June 24th, 2019 under Trevor Donovan. [ Comments:

none

]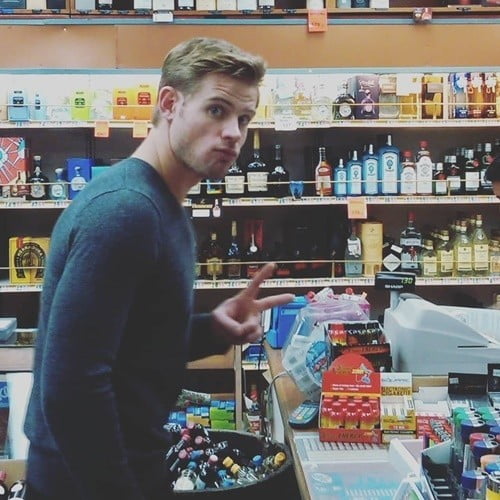 Let's be honest, as you get older, it feels amazing to be carded. It is a pain because you have to take out your driver's license. Sometimes when you do that, other cards fall out.
That is what happened to Trevor Donovan. The man, who celebrated his 21st birthday for the 19 times, explained what happened to him over the weekend. He said, "Got carded at the liquor store. While getting ID an old Blockbuster card fell out. He laughed and said 'Never mind.' 😂"
Who knew that Blockbuster is more proof of age than your Read ID. I realized my old video store card is still in my wallet, so I cut it up because I don't want anyone to know my real age. Like Blanche Devereaux, I keep it so secret that no one will ever find it out.
What other cards do you think dates you? Thankfully, Toys'r'Us is coming back because that would have been dating us all soon.
When it comes to Donovan, I can totally see why the clerk asked for his ID. He still looks the high school student he played on 90210.
---
When will your favorite Fox shows be back?
June 24th, 2019 under Fox. [ Comments:

none

]

We are less than three months away from the television's fall season and Fox unmasked their schedule. Get your calendars out because you are not going to want to miss the second season debut of the Masked Singer. Who will be under those oversized costumes this season? I cannot wait to see who they will get this season. How do you top Donny Osmond and La Toya Jackson?
I am also looking forward to what Empire's final season. It is going to be so out of control, we will need to get high to come down from it.
FOX FALL 2019 PREMIERES
(All Times ET/PT, except where noted)
Sunday, Sept. 22
8:00-11:00 PM ET/ 71ST PRIMETIME EMMY AWARDS
live in all time zones
Monday, Sept. 23
8:00-9:00 PM 9-1-1 (Season Three Premiere)
9:00-10:00 PM PRODIGAL SON (Series Premiere)
Tuesday, Sept. 24
8:00-9:00 PM THE RESIDENT (Season Three Premiere)
9:00-10:00 PM EMPIRE (Season Six Premiere)
Wednesday, Sept. 25
8:00-10:00 PM THE MASKED SINGER (Two-Hour Season Two Premiere)
Thursday, Sept. 26
7:30 PM-CC ET live/ THURSDAY NIGHT FOOTBALL (Season Two Premiere)
4:30 PM-CC PT live
Sunday, Sept. 29
8:00-8:30 PM THE SIMPSONS (Season 31 Premiere)
8:30-9:00 PM BLESS THE HARTS (Series Premiere)
9:00-9:30 PM BOB'S BURGERS (Season 10 Premiere)
9:30-10:00 PM FAMILY GUY (Season 17 Premiere)
Wednesday, Oct. 2
8:00-9:00 PM THE MASKED SINGER (Time Period Premiere)
9:00-10:00 PM ALMOST FAMILY (Series Premiere)
Friday, Oct. 4
8:00-10:00 PM WWE'S SMACKDOWN LIVE (FOX Sports Premiere)
---