The curtain won't go up on Broadway until June 7th
April 8th, 2020 under Broadway. [ Comments:

none

]

Back before we were all on mandatory staycations at home, the lights went out on Broadway. They were supposed to be turned on again on April 13th, but with everything happening in NYC that is not going to happpen.

According to Playbill, the curtain will not go up again until June 7th. That date was supposed to be the night of the Tonys, which is postponed indefinitely due to Coronavirus.

Broadway League President Charlotte St. Martin explained why she is extended the date for so long. "Our top priority continues to be the health and well-being of Broadway theatregoers and the thousands of people who work in the theatre industry every day, including actors, musicians, stagehands, ushers, and many other dedicated professionals."

Several Broadway names like Aaron Tveit, Laura Bell Bundy, David Bryan, Matt Doyle, Etai Benson, Chad Kimball, and Brian Stokes Mitchell have tested positive. Nick Cordero is in the hospital fighting it. Sadly, Terence McNally, Adam Schlesinger, and Mark Blum lost their lives to it. Therefore, the decision makes a lot of sense.

When it comes to which productions will and will not be back, I say let's wait until it gets closer to the date.

Hopefully, by June 7th, the lights will go on again on the Great White Way.
---
What happens when you take kittens to an aquarium?
April 8th, 2020 under Animals. [ Comments:

none

]

We all need some joy in our lives right about now. Today, we are getting it from the Atlanta Humane Society, who took some of their kittens to Georgia Aquarium that is closed due to the Coronavirus pandemic.
Did Nemo, Dory, Marlin, Guppy, and Bubbles (yes that is their names) enjoy watching the fishes? Of course, they did. All cats love watching fish! And we loved watching them watching the fishies!
Seriously, didn't this make you smile? It made me turn my frown upside down. However, my cat didn't like it because she was jealous. I would buy her fish if I didn't she would try to eat it.
---
Watch Carson Daly cut his own hair on live TV
April 8th, 2020 under Haircut, TV News. [ Comments:

none

]

Now that we have been home for so long, our hair is getting long. You want to go to your hairdresser, but they are closed down. What are you going to do?
If you are Carson Daly, then you are going to cut your own hair on live on the Today show while being guided on how to do so by a celebrity hairstylist.
Daly was following all of Chris Appleton's instructions, but he was working faster than his teacher was instructing him. Therefore, he was messing up. When he was done with the sides, it was time for his 11-year-old son to do the back. Jack was having a lot of fun taking off as much as possible.
Sadly, they ran out of time when it got to on how to handle the top part. However, he was warned not brush your hair all the way forward and cut along your forehead seconds before he did it.
All in all, he did a good job. He might not need to go back to the barber again.
Want to see the final look, then click here!
---
Hot Links!
April 8th, 2020 under Hot Links!. [ Comments:

none

]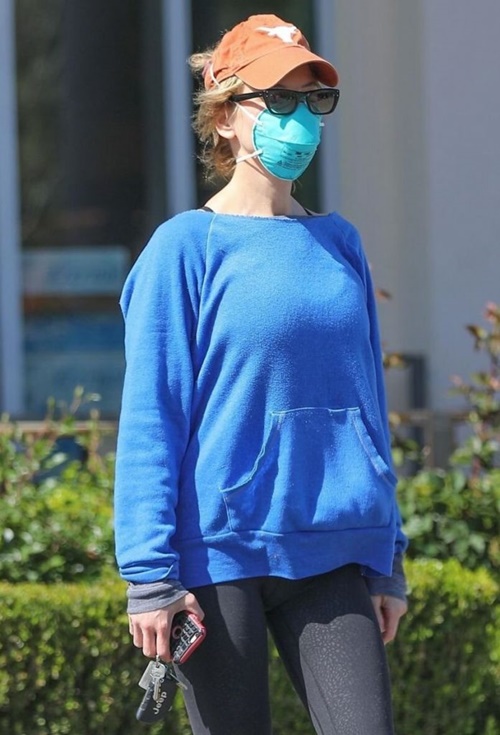 Who looks better in a mask? – Drunken Stepfather

So many buttholes – Pajiba

Why are black cats bad luck? – Grunge

Rose McGowan vs Alyssa Milano – Dlisted

How to grow out your eyebrows now – The Cut

Tracy Morgan's interview gone bad – Celebitchy
---
When people have too much time on their hands during quarantine
April 8th, 2020 under Awesome Videos. [ Comments:

none

]

Now that we have been home for weeks, we don't know what to do with ourselves. Some people are watching television while others are creating great chain reactions.
High School Hoops spent 10 hours doing the latter. They put together an epic maze that was compromised by a cat. Watch and see why all cats are sh!ts. I can say that because I have one.
---