The Rock is full of hot air
November 27th, 2020 under The Rock. [ Comments:

none

]

The Rock has had such an interesting life that NBC is giving him a show about his youth. In order to promote Young Rock, the network gave him his own float at the MACY*S Thanksgiving Day Parade.
Did they model it after DJ now? Nope, they went back to his greatest pose. You know the one. The one where he stands next to the staircase looking all sexy while wearing a fanny pack.
The Rock is bigger than life, so it makes sense he would have a hot air balloon in his image.
Young Rock debuts in February, and I can't wait to see how he depicts our college days.

---
Matthew Perry has something to be thankful for, he's engaged
November 27th, 2020 under Matthew Perry. [ Comments:

none

]

Matthew Perry has some big news to share with us. "I decided to get engaged," he told People. "Luckily, I happened to be dating the greatest woman on the face of the planet at this time."

Perry and his fiancée, Molly Hurwitz, have been dating for two Valentine's Day. She is a literary agent.

Perry is the last Friend to get married, but will he be the last one to get divorced? Lisa Kudrow is the only of the other five Friends who is still married. The rest of them have all had their marriages end like Ross and Rachel probably did.

---
Courteney Cox, the symbol of Thanksgiving, does something to make us happy
November 27th, 2020 under Courteney Cox, Friends (cast). [ Comments:

none

]

When it comes to Thanksgiving, there are three things that symbolize the holiday on television. There is the MACY*S Day Parade, the WKPR in Cincinnati Turkey Drop episode, and Monica dancing with a turkey on her head.
Well, the parade sort of went on, so that was something we had to be thankful for in 2020. However, Courteney Cox really gave us something to be thankful for this year. She put on a turkey and did a little dance for us.
Now that the actress did that, she would be thankful if we didn't send her GIFs from that moment on Friends. If you do, then she might snap. And we don't want her to snap. That is unless she adds some snaps to that shake!

---
Happy Thanksgiving!
November 26th, 2020 under SOW Greetings. [ Comments:

none

]

This year, we learned the true meaning of being thankful for the people in our lives. While we may not see them today, next year will be even more special. Then we will be thankful for them until that one person decided to bring up politics. We all have that troublemaker in our family.

---
Hot Links!
November 26th, 2020 under Hot Links!. [ Comments:

none

]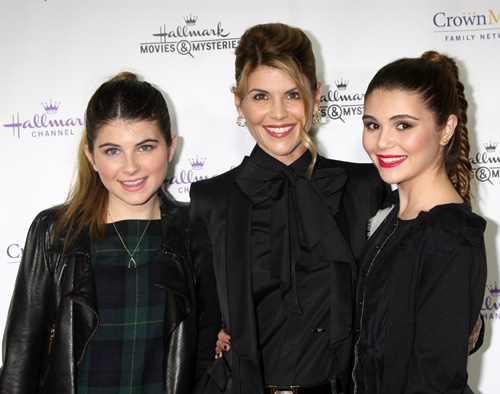 How are Lori Loughlin's girls doing with their rents in jail? – Celebitchy

Olivia Munn's butt – GCeleb

A Supernatural conspiracy – Screen Rant

Massie Williams' nipple – Drunken Stepfather

How did Candy Canes become a Christmas tradition? – Grunge

Who does Cardi B blame for her feud with Nicki Minaj? – Dlisted

---