Chrissy Teigen shows off her sunburn lines
July 3rd, 2020 under Chrissy Teigen. [ Comments:

none

]

Chrissy Teigen decided to get some color by laying out in the sun, but she didn't get the color she was going for. She wanted brown, but, instead, she got red. Ouch!

Don't ask her if she was wearing suntan lotion because she was. She just wasn't expecting the sun to be stronger than it was. We think that when it is cloudy out, the sun is not as strong. However, it is even stronger. Once you learn that lesson, you never do it again. At least, I have not.
---
Sam Heughan forget his first on-screen kiss with Caitriona Balfe
July 3rd, 2020 under Sam Heughan. [ Comments:

none

]

Sam Heughan and Caitriona Balfe have shared a lot of kisses on Outlander. AP Entertainment wanted to know about the first one they shared on-camera. You would think that would be an easy question, but it wasn't for the actor. Just like most men, he couldn't remember. Thankfully, his TV wife was there to remind him that it was the night of their wedding.
I am sure if the fans of the show were there, they could tell him every time the two of them kissed and then some.
Now they know their first kiss, I want to know which one was their most memorable. Hopefully, that is an easier question for the two of them.
---
Lucy Hale tearfully reveals that Katy Keene was cancelled
July 3rd, 2020 under Lucy Hale. [ Comments:

2

]

Lucy Hale had some news to share yesterday, her show Katy Keene was not picked up for a second season by The CW. She broke the news on her Instagram, and she couldn't help but to tear up as she told her fans the sad news. You can tell she enjoyed working on the darling Riverdale spinoff.
This is her third consecutive show to be cancelled by The CW after just one season. The first one was Priviliged, the second Life Sentence and now Katy Keene. I think she finds to a new network because all of those shows deserved more than one go-around.
Hale is going to get another hit like Pretty Liars, and I cannot wait to watch all of the seasons it gets.
---
Hot Links!
July 3rd, 2020 under Hot Links!. [ Comments:

none

]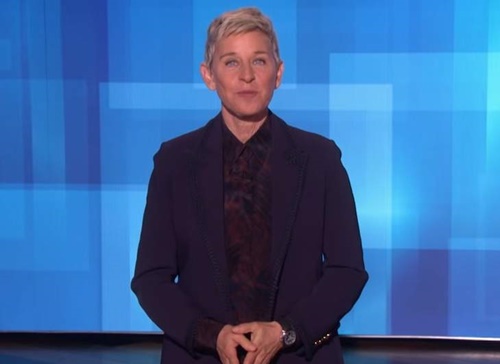 Is Ellen getting cancelled? – Dlisted

Who became a dad at 89? – Celebitchy

Prince and Michael Jackson had a feud – Grunge

Jennifer Aniston without makeup – Drunken Stepfather

Who named their cock after Michael Fassbender? – Pajiba
---
Big Brother might be happening after all
July 3rd, 2020 under Big Brother- US. [ Comments:

none

]

When production came to a halt in March because of the coronavirus pandemic, it looked as though none of the summer shows would be happening. Well, America's Got Talent is back filming new episodes, and it looks like Big Brother may be following suit.
According to Deadline, construction has begun on the house. It is in the very early stages, but it could happen. If you think about, the houseguests will be safe because they won't be leaving the house until they get kicked out.
However, if it is going to happen, they better hurry up. I am assuming, like The Bachelorette, the contestants will have to be quarantined for two weeks before they can move in together.
I am sure there are a lot of people who want the reality show to come back ASAP. This way they will the 24-hour feeds to keep them busy during the day.
Do you want Big Brother back or are you OK with them taking the summer off?
---