Scary Spice talks about her scary eye incident
May 21st, 2019 under Spice Girls. [ Comments:

none

]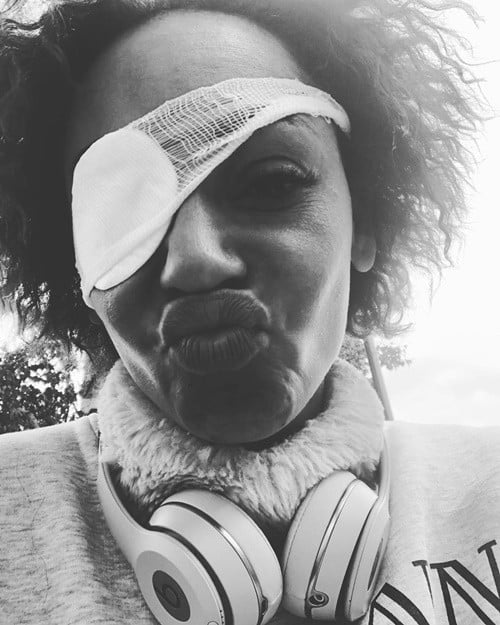 Over the weekend, there were rumors that Mel B went blind in her left eye. Today, she revealed what really happened.
Thank you so much for all the lovely support and messages I've had about my eye. Just so you know the real truth. I had an awful experience last week when I went blind in my right eye and my left eye went blurry. Even though the stupid press said I'm ok and this has happened to me many times before, just to be clear I was NOT ok and this has NEVER EVER happened to me before,so who every is selling this story "a close reliable source" is full of BS and needs to get there silly facts right big time,I was actually in a lot of pain and very very scared but thanks to the incredible eye specialists in A&E at London's Moorfields Hospital and after at Luton and Dunstable University Hospital I was diagnosed by and eye specialist with severe IRITIS in my right eye and UVEITIS in my left eye.I'm taking multiple prescription heavy duty eye drops and other medication the dr gave me that I have to take every day to keep the inflammation under control,Also I'm being so well looked after by Team Spice special thanks to our paramedics too!!im still dealing with it and will be fir the next 3/4 months to fully get it under control but I'm no longer worried that my condition will get worse. My only problem now is I have to find a very cool Scary eye patch. Does anyone – apart from Madonna – know where I can get one ?? #eyepatch Pls #takingcareofme thank you #nhs 🇬🇧
This is the second time she has needed medical assistance since the Spice Girls announced their tour. Back in December, she broke two ribs and a severed hand from a fall. Hopefully, she will make it through the tour, that starts on Friday, without having to rush to the doctor again.
---
Hot Links!
May 21st, 2019 under Hot Links!. [ Comments:

none

]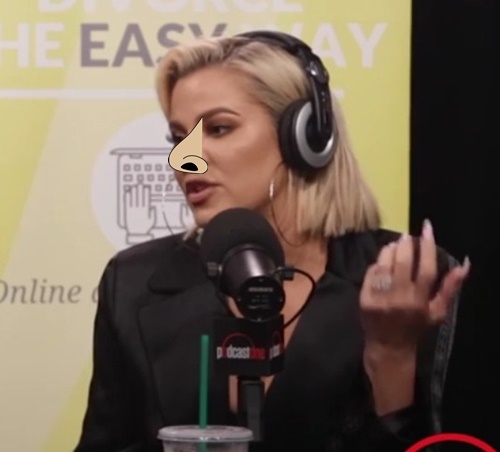 Did Khloe Kardashian get a bad nose job? – Celebitchy
Major J-Lo side boob – Drunken Stepfather
Vanessa Hudgens is very flexible – GCeleb
Which dead singer is going on tour? – Dlisted
Is there going to be John Wick 4? – ScreenRant
---
Elle Fanning is OK after fainting at Cannes
May 21st, 2019 under Dakota and Elle Fanning. [ Comments:

none

]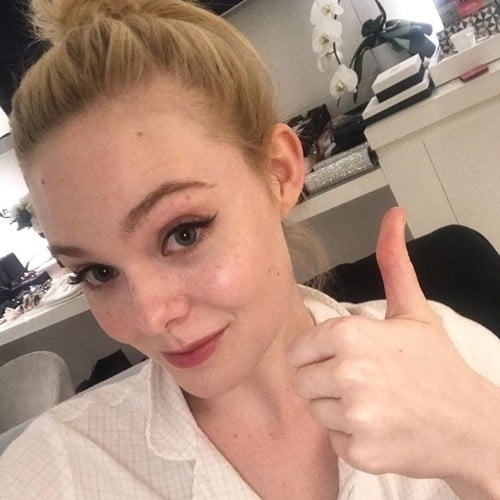 Elle Fanning gave everyone a scare tonight at Cannes when she fainted at a dinner party. According to Variety, she suddenly lost conscientious and fell out of her seat. Her older sister Dakota Fanning, who was sitting next to her, was able to help her to feet. Collin Firth was nearby, and ran over to offer assistance.
The party took a brief pause before resuming and everyone wanted to know how the actress, who is on the Cannes jury this year, was doing. She took to social media with a photo giving the thumb's up and wrote, "Oops, had a fainting spell tonight in my 1950's Prada prom dress but it's all good!! #dresstootight #timeofthemonth"
Hopefully, she will feel better soon and wear looser dresses.
---
BTWF: Cedric Yarbrough on The Bernie Mac Show
May 21st, 2019 under Before They Were Famous, Speechless. [ Comments:

none

]

Before Cedric Yarbrough was a ladies' man on Speechless, he was settling down with his perfect woman on The Bernie Mac Show. Even when he was 31, he knew how to steal the scene in that 2005 episode. That and what sexy legs he has.
Yarbrough wrote this about filming that 2005 episode, "Goals of this scene: 1) Show how little Jordan hates Monroe. 2) Let Cedric just improvise the whole scene & try to crack Bernie. I got 'em after the 1st yodel. Man, to make #BernieMac genuinely laugh, someone who had made millions of people gut-bustingly laugh for many years, including me, you feel like you won. Shout out to lil #JeremySuarez for being such a hater. & yes, there's something wrong with me. #TheBernieMacShow #Improv #improvcomedy #ripberniemac #countrymusicsucks #legs"
Side note: I still miss Bernie Mac. He will always be one of the nicest people I ever interviewed. And I am also still pissed that ABC cancelled Speechless. However, I doubt Yarbrough will be showless for a long time.
---
What is the one thing Meryl Streep is bad at?
May 20th, 2019 under Ellen DeGeneres, Reese Witherspoon/Ryan Phillippe. [ Comments:

none

]

Meryl Streep seems to be perfect. The Oscar winner can play any role that is given to her even if it is an old rabbi. She can sing, act and dance. Is there anything she cannot do?
Today on Ellen, Reese Witherspoon revealed what that one thing is. It is…bowling. Witherspoon said that one night all the actresses from Big Little Lies went out bowling and Streep was actually deemed dangerous with the ball.
Now that we know that Streep is not perfect, it actually makes her even more perfect. That is unless you go bowling with her. Then you might need to wear perfection.
---