Hot Links!
January 17th, 2021 under Hot Links!. [ Comments:

none

]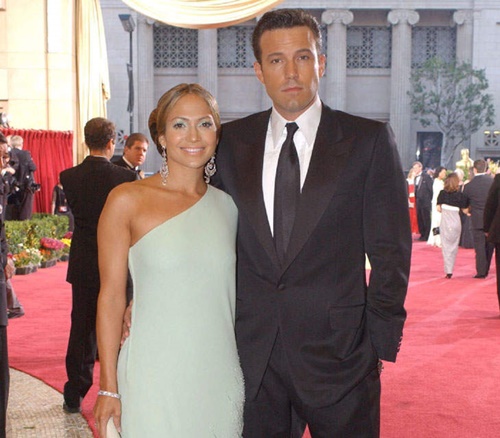 Ben Affleck is still talking about Bennifer – Dlisted

Tiffany Haddish is a covidiot – Pajiba

Who asked for Young Guns 3? – Screen Rant

Elizabeth Olsen looking sexy – Drunken Stepfather

Who ex-wife is joining Real Housewives? – Celebitchy

What rules does the First Lady have to follow? – Grunge

---
Betty White turned the big 9-9 today!
January 17th, 2021 under Betty White. [ Comments:

none

]

Today should be a national holiday because it is American treasure Betty White's birthday. Her 99th, to be exact.
How is she going to celebrate? She is going to feed her ducks and then feed herself hot dogs and french fries. The best part is, as she told the Associated Press, "Since I am turning 99, I can stay up as late as I want without asking permission!" You go, Golden Girl!
You know they say, "this is the best thing since sliced bread." Since White came before that, I think we should change it "this is the best thing since Betty White." She is a million times better than sliced bread.
Who doesn't love her? She is the most lovable and witty woman for several generations and counting. We all want to be her or with her, depending on your preference. Well, everyone but that dick Robert Redford.
Today, let's lift 99 Luft Balloons in her honor! And hope for at least 99 more years with the actress who will never stop working!

---
Zac Hanson is expecting mmmbaby #5
January 17th, 2021 under Hanson. [ Comments:

none

]

Zac Hanson and his wife, Kate Tucker, are expecting their fifth kid together in March, according to People. The latest child will join big brothers and sisters John Ira Shepherd, 12, Junia Rosa Ruth, 10, George Abraham Walker, 7, and Mary Lucille Diana, 4.

If that is not enough kids for it to play with, they also have 10 cousins from his older brothers and Hanson bandmates. Taylor has seven children, while Isaac only has three. I guess they can only have an odd number amount of kids.

The happy and soon to be tired couple will be celebrating their 15th anniversary this year.

---
Is Bridesmaids 2 going to happen?
January 16th, 2021 under Movies. [ Comments:

none

]

This year is going to be Bridesmaids' 10th anniversary. Therefore, it seems like a good time for them to do a sequel, so will there be one?
"You know, for 10 years we've been saying that there will be no sequel. And that's coming from Kristen [Wiig's] mouth," Wendi McLendon-Covey told Us Weekly. "So, yeah, there is no sequel."
Even though the actors have all been saying there won't be one for a decade, it is not going to stop people from asking them for one. You know, they should never say never. I mean, this year we are getting sequels to Coming to America and Top Gun, and those movies came out in the '80s.

---
Jason Mraz demonstrates the danger of TikTok trends
January 16th, 2021 under Jason Mraz. [ Comments:

none

]

Have you seen that TikTok trend where people open their mouths to see what their cats will do? Almost all of those videos are really nice, with the kitty smelling the owner's mouth.

However, it did not go as nicely for Jason Mraz. His feline bit his face. Thanks to the singer's sacrifice, I will not be attempting that trend. That made my furbaby happy.

Seriously, I just discovered Mraz's TikTok, and he is one of my top 3 people on there. He is up there with Adam Levine and Barbara Corcoran. If you are not following them, then you should follow them now. What are you waiting for?

---