Spend New Year's Eve with Cobra Kai
September 26th, 2021 under Billy Zabka, Netflix, Ralph Macchio. [ Comments:

none

]
We are still three months away from New Year's Eve, and we just got plans for the night. Instead of going out, we can Netflix & Chill with the fourth season of Cobra Kai.
Get ready for Daniel (Ralph Macchio) and Johnny (Billy Zabka) working together to take down Kreese (Martin Kove) at All-Valley. It is not going to be easy for the former rivals, but the two enemies have to work together to beat their biggest and common enemy.
I am here to watch this all go down because I have been waiting since Karate Kid to see Johnny and Daniel become a team. If Yang and Yang can become one, so can these two.

---
Tiger King 2 gets release date
September 26th, 2021 under Netflix. [ Comments:

none

]
We all need a reason to be thankful this Thanksgiving, and Netflix is giving us one. That is because Tiger King 2 will be released on November 17th.
The streaming service still is not giving out a lot of details, but they did say, "We've only scratched the surface…"
How scary is that? What more can they uncover because they seemed to cover a lot the first time. I am almost scared.

---
KJ Apa is a daddy!
September 26th, 2021 under KJ Apa. [ Comments:

none

]
KJ Apa and his girlfriend, Clara Berry, welcomed their first child together this week.
The model wrote, "Sasha Vai Keneti Apa, born on the 23rd of September. He is a perfect perfection. I am the luckiest to have now two men of my life, filling my heart with this cosmic gigantic vast love. ❤️‍🔥"
The Riverdale star and Berry have been romantically linked since August 2020. Congrats to the new parents.

---
Tubi is getting into the Halloween business
September 24th, 2021 under Tubi TV. [ Comments:

none

]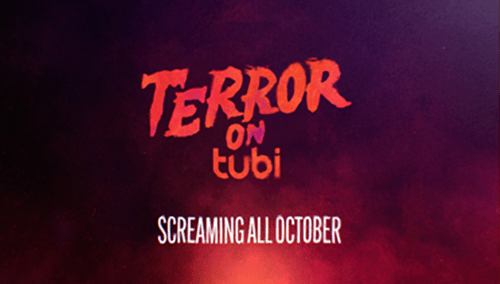 We are a week away from the start of Spooktober, and Tubi is going to give us a month of Halloween treats on top of all of the Horror content they already have.
Something, I am very familiar with it because I have been sleeping with their frightful collection of thousands of movies for the last two years. They have movies like Killer Sofa, Monsturd, Killer Pinata, Cicada, Attack of the Killer Tomatoes, The Stuff, Brain Damage, Death Bed, Thankskilling, Chopping Mall, Zombeavers, Caroushell, Attack of the Killer Donuts, Hellitosis: The Legend of Stankmouth, Hell's Kitty, and so many more.
"Tubi viewers devour horror titles all year long so we've made 'Terror on Tubi' extra enticing," said Adam Lewinson, Chief Content Officer, Tubi. "With more than 5,000 horror and paranormal titles and four bone-chilling originals, Tubi ramps up its position as a formidable force in horror."
If you love Horror, then you have to download Tubi for free. Because not only do they have thousands of free Horror films, but they also have several paranormal shows in their collection. And they will be adding four original titles to their list next month. To see what they are, then click here!

---
William Shatner to boldly go to the final frontier with Jeff Bezos
September 24th, 2021 under William Shatner. [ Comments:

none

]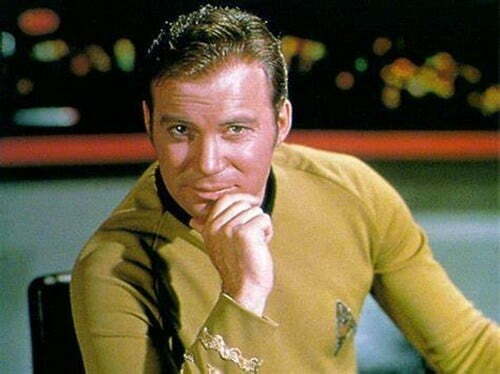 Ever since 1966, William Shatner has been the most famous space captain in the universe. However, he has never gone to space.
That is all about to change next month because TMZ says that he will be joining Jeff Bezos on the billionaire's phallic-shaped rocket ship.
That means at 90, Star Trek's Captain Kirk will be the oldest person to ever go to space.
While his 15 minutes will never be up, that is the length of his trip on the New Sheperd.
And hopefully, his journey will be long enough for the documentary he is pitching to the networks. So far, Discovery doesn't want to be beamed up with him. But I think they would change their minds if they could get Geoge Takei to join him. Could you imagine those trapped in a confined space for that long? Two men will go up, but only one will come down.
I didn't watch any of the billionaires competing in their dick measuring contest, but I would definitely watch as the Shat went up because he is the 💩 and this will be the 💩! It is what dreams are made of, and we should never stop dreaming. At 90, we can still live out our dreams. The second we stop dreaming is when it is all over. And Shatner has plenty of dreams left to live.

---