Did Paul Rudd finally show a different clip than the Mac and Me on Conan?
June 22nd, 2021 under Conan O'Brien, Paul Rudd. [ Comments:

none

]
Paul Rudd has been a guest on Conan O'Brien's late night talk shows for over 25 years. Every time he appears on the show, he makes sure to show a clip from a movie. Not the one he is promoting, but one from Mac and Me.
Yesterday, Rudd made a surprise appearance on Conan for the last week of the TBS show. Rudd promised to show a clip from an unaired Saturday Night Live skit he did with Bill Hader. Would this finally be the time that he would show something other than Mac and Me? Nope.
Then Rudd explained how it all came about. The Clueless actor thought it was "so artificial" to show a clip from the movie he was in, so he decided to show one from another movie. It was between showing the Mac and Me clip and one from Baby Geniuses. Eventually, we know which one he chose. Did he make the right choice? He made sure to show a clip; was it the one from Baby Geniuses? You are just going to have to watch the last chapter in a story that has been told for a quarter of a century.
To see where it all began, then click here!

---
Is Jenna Elfman really 49?
June 22nd, 2021 under Are they really their age?, Jenna Elfman. [ Comments:

none

]
Jenna Elfman posted a photo of herself wearing a low-cut lace top with a silk robe, and I can't believe she will turn 50 in less than 3 months.
She looks better now than she did when she was Dharma. And she looked fantastic then. I wonder what her secret is because she should share it with us.

---
The good news is Mark Harmon will appear on NCIS next season…
June 22nd, 2021 under CBS. [ Comments:

none

]
Mark Harmon is not getting any younger, and you can't blame him for wanting to spend some time with his wife Pam Dawber instead of filming NCIS. After all, he has been doing the show nonstop since 2003.
Therefore, he signed on to do an 18th season. However, TV Line is reporting that he will only be doing a handful of episodes. When I say handful, a source told them, "It's going to be in the low single digits."
His lack of presence on the show is going to be felt big time. So how are they going to handle it? CBS has cast Gary Cole to join the procedural.
I love Cole, two words Office and Space, but this is not the right series for him. Like when Ted Danson and James Van Der Beek joined the CSI franchise. Between his casting and Vanessa Lachey leading NCIS: Hawaii, it is like CBS is ready to move away from NCIS and focus on the FBIs and the new CSI.
How do you feel about it all?

---
Do Gordon Ramsay and Gino D'Acampo have something to tell us?
June 22nd, 2021 under Do they have something to tell us?, Gordon Ramsay. [ Comments:

none

]
Gordon Ramsay and Gino D'Acampo were caught sleeping together by Fred Sirieix, so do they have something to tell us? Yes, they are back working on another season of Gordon, Gino & Fred's Road Trip. What did you think they had to tell us?
Where are they going this season? It is anyone's guess. But who cares? It is all about watching these three men act like boys whose parents let them take out the car all by themselves for the first time. Men might get older, but they will always be boys when they are alone together. Don't ever change.

---
Hot Links!
June 21st, 2021 under Hot Links!. [ Comments:

none

]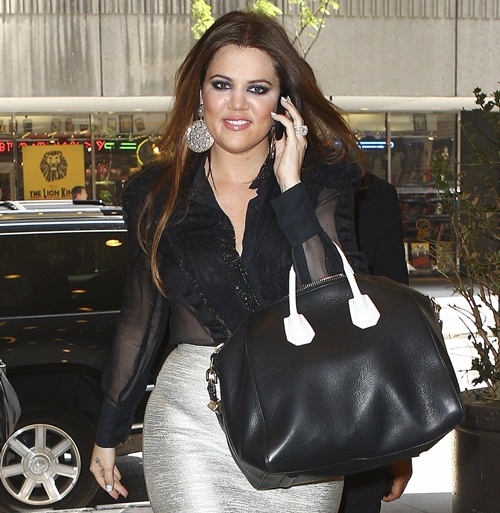 Khloe Kardashian reveals what work she got – Celebitchy
How is A-Rod getting back at Ben Affleck? – Pajiba
The Foo Fighters put on their Boogie shoes – Grunge
An Italian TV presenter did a Sharon Stone – Egotastic
Ariel Winter wants you to look at her boobs – Drunken Stepfather
How much money did Chris Harrison get from The Bachelor? – Dlisted

---