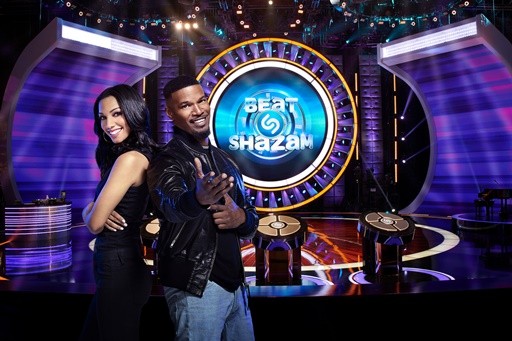 On April 12th, Jamie Foxx's daughter, Corinne, posted on Instagram that her father was in an Atlanta hospital with a "medical complication." Since then, she has been social media silent.
There have been rumors the Oscar winner suffered a stroke, but no one has confirmed or said anything.
However, today TMZ posted a story that Foxx is still hospitalized after three weeks.
And since the show must go on, Beat the Shazam will go on without him.
Fox released this statement, "Beat Shazam has been an unscripted mainstay on the FOX schedule for six seasons and counting.
"This season, not wanting fans of the game show to miss a minute of the fun, Nick Cannon has offered to fill in as guest host for his friends, Jamie and Corinne Foxx. Kelly Osbourne will be filling in as guest DJ.
"Everyone at FOX Entertainment wishes Jamie well as he continues his recovery, and we greatly appreciate Nick's willingness to jump in and help this summer."
Beat Shazam is expected to debut on May 23rd.
When it comes to Foxx, hopefully, he will be better soon and can host the show again next year.
UPDATE: Jamie Foxx posted this on Facebook, "Appreciate all the love!!! Feeling blessed."
Although, I am not sure he is the one who wrote it. It could be someone posting for him because people want to know how he is doing due to this latest development. I hope I am wrong. And continues to be on the way to full recovery.

---