[ # ] Milo Ventimiglia is giving off Popeye vibes
August 7th, 2019 under Lisa Rinna, Milo Ventimiglia, Ryan Seacrest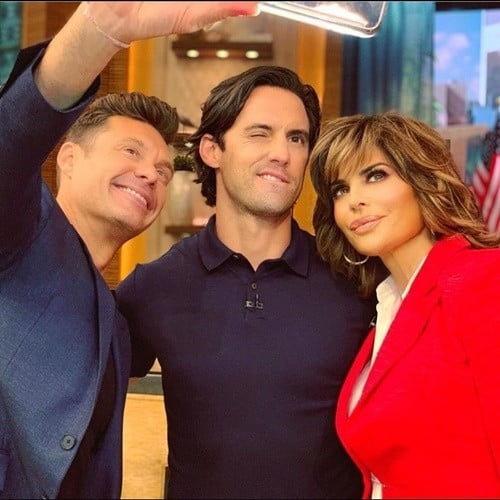 Milo Ventimiglia was on Live with Kelly and Ryan this morning. While he was there, he posed for a photo with Ryan Seacrest and Lisa Rinna. Deciding to be cute, he gave the camera a little wink. However, I don't see the caring dad from This Is Us here, I see a younger version of Popeye without his pipe, sailor's cap and spinach.
Therefore, if they ever think of bringing back the cartoon for a second time as a live-action movie, then he would be perfect for the lead role.
Am I the only one who sees Popeye here?
---