[ # ] Michael Chiklis recreates a disastrous Mother's Day photo for Father's Day
June 17th, 2019 under Michael Chiklis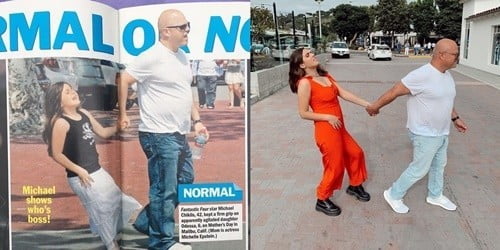 Back in 2005, Michael Chiklis' daughter had a meltdown on Mother's Day. It would not have been a big deal, had the paparazzi not caught that moment between the dad and his then 6-year-old daughter.
I guess things never change, because, now nearly 15 years later, this time on Father's Day, Odessa is still having those hissy fits. As you can tell The Thing star is over them because it is not even phasing him. I guess all of those years on The Shield toughened him up to his kid's tantrums.
Seriously though, how sweet are those moments between them. I am sure the scenario will
be reversed at her wedding.

---