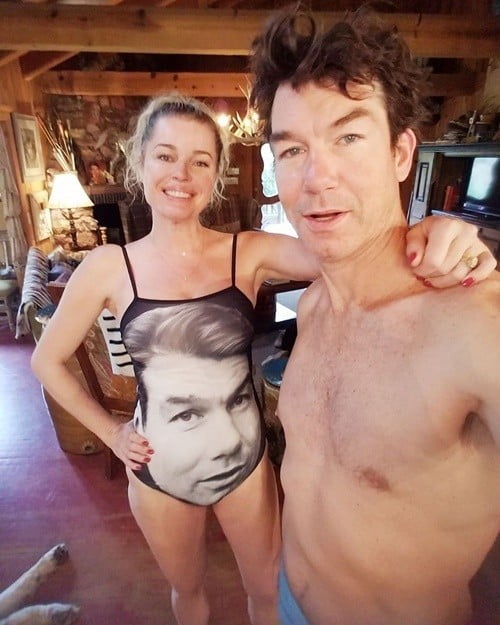 What do most fathers want for Father's Day? Besides sleep. Sex with the woman who made him someone who celebrates the holiday.
For some reason, I don't think Jerry O'Connell will want the latter one, even though he is married to the gorgeous Rebecca Romijn. That is because she woke him wearing a one-piece bathing suit with his face all over the front of it. Now, whenever he sees her, I am sure he is picturing that image of her. It is one you cannot easily get out your head anytime soon. Which means his twins will not be getting any siblings anytime in the near future.
No word what Charlie and Dolly got him for his day. If they got him a tie, it will not block out that image of their mother wearing their father on her torso. Because even if he uses it as a blindfold, it is still etched in his memory. Although, he can use the tie for other things in the bedroom…
Don't get me wrong I love her sweet gift. Maybe he is into seeing himself during missionary? I mean we can all think of guys like that, but I don't think he is as vain as them.
On the vain note, I like his morning hair!

---