[ # ] Lifetime finds it Lori Loughlin and Felicity Huffman
August 12th, 2019 under Lifetime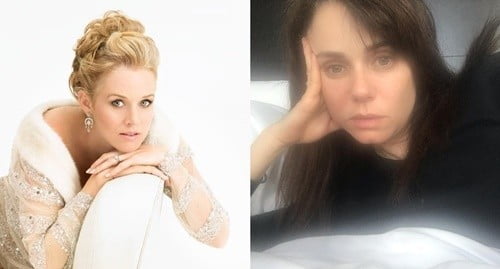 Last month, Lifetime announced that they are doing a telemovie on the college admissions scandal and today they announced who will be playing the lead roles. Penelope Ann Miller and Mia Kirshner are starring as two moms who will do anything to get their children into college. However, they are not playing the two actresses who are front and center of the scandal.
Instead, Lifetime describes it as, "The College Admissions Scandal follows two wealthy mothers, Caroline (Miller), a sought after interior designer and Bethany (Kirshner), an owner of a successful financial services firm, who share an obsession with getting their teenagers into the best possible college. When charismatic college admissions consultant Rick Singer (Michael Shanks, Stargate: Atlantis, Saving Hope) offers a side door into the prestigious institutions of their dreams, Caroline and Bethany willingly partake with visions of coveted acceptance letters in their heads. But when Singer cooperates with the FBI and pleads guilty, the mothers who risked everything for their kids, must face the consequences of their crimes and the loss of trust and respect from their families."
I kind of wish they would have waited until the case was settled so that we could get to see their take on what Felicity Huffman and Lori Loughlin reportedly did. I guess we will have to leave that for Court TV and Netflix to do with their eventual movies.
---