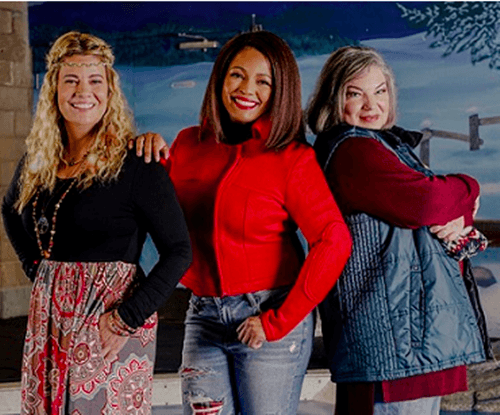 Back in 1979, we got to know Tootie, Natalie, Blair and Jo on The Facts of Life. This Christmas, Kim Fields, Mindy Cohn, Lisa Whelchel and Nancy McKeon are going to have a 40th reunion on Lifetime in the movie You Light Up My Christmas.
Fields, who is starring and producing the telemovie, explained why she asked her classmates to join her. She said, "We're sisters. We have a ball when we get to hang out personally and holidays are about family, memories and fun. So, when the opportunity came up to combine all of that with You Light Up My Christmas, I invited Lisa, Mindy and Nancy to make some fun, Christmas cameos and was thrilled they all enthusiastically jumped on board." Maybe Lifetime will see how well the four of them still work together that they will consider giving them a revival. How awesome would that be?
Charlotte Rae, who passed away last year, will also be part of the film. They named an ice rink after her. Therefore, you should look out for it when the movie debuts on December 1st.

---