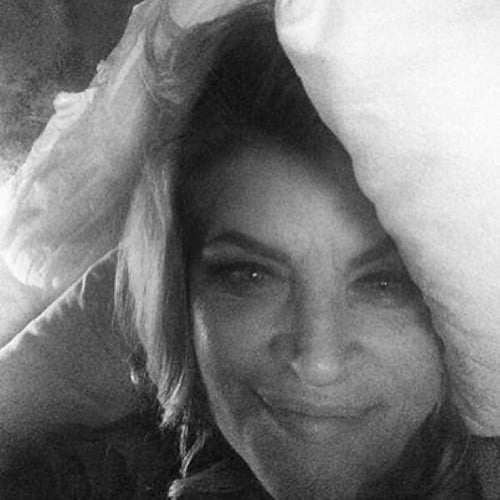 Kirstie Alley revealed 25 Things we don't know about her to Us Weekly, and there is one thing on that list we wish never knew about the 69-year-old actress. She wrote, "I create lives when I'm bored. In my secret fake life, I'm 20 years old and married to Justin Bieber. We live on a farm, I'm thin with C-cup breasts, and we skinny-dip in our private converted limestone quarry." Why does that feel like something we would see on Skinimax?
The image is stuck in my mind and it won't get out. I just picture her as she is now, getting it on with the Beebs dressed like one of the waitresses at Oktoberfest. I don't want to know what is in his mustache after that. No. No. No. No, No!
If she wants to lose interest in him, all he has to do is eat with his mouth open in her fantasy, or he can put on 20/20. She says she would rather watch that show than get laid. She chooses to watch the show that teaches you how to kill your lover then be with a lover. That makes sense? If you want to be her partner, then you have to make sure her cotton sheets are wrinkle-free and the pillow cases have been ironed.
There is also another requirement for the men in her life. They must've been married by the time they were 45 to get with her. If not, she won't go out with you because she percieves them as "pervs".
These are just a few of the 25 Things we learned about her. Aren't you glad, she shared all of this information with us? I am still thinking about her and Bieber milking the cow.

---