Kevin Hart and Tank had a dance-off and the actor was the butt of all jokes. That is because he slipped on the wet floor and landed on his a$$. Now that we are all laughing our a$$es off, let's laugh at him being on his a$$.
Is he OK? He went down really hard. He says that he is fine, but he made everyone feel bad and pretended that he hurt his hip. Then again, the 39-year-old had more than a bruised ego because he also said, "When you get older falling down is the scariest shit ever…My life flashed B4 my eyes when I went down 😂😂😂😂😂"
I wonder how much of that life flash was occupied by The Rock. You know no one is enjoying this video more than DJ. Although, we are a close second.
To see the photos that his friends took when he was on the floor, then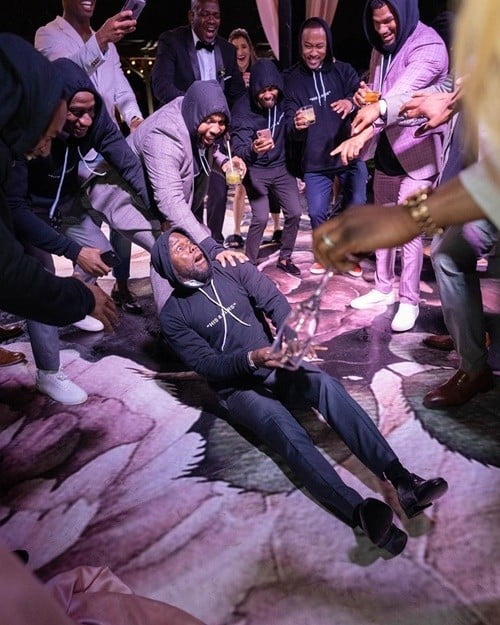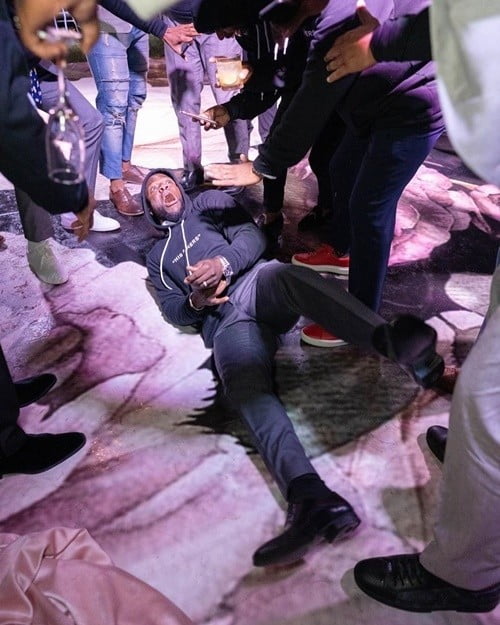 With friends like that, who needs enemies!!!
---