[ # ] Has Sean Patrick Flanery hit hard ties?
May 20th, 2019 under Hard times, Sean Patrick Flanery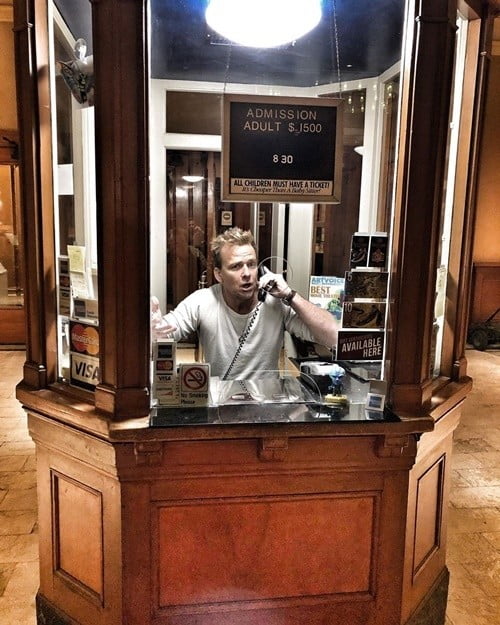 We are used to seeing Sean Patrick Flanery inside theaters on the big screen in movies like Power, Simply Irresistible (one of my all-time favorites) and Saw 3D. However, this weekend he was seen actually selling the tickets in front of the movie theater. Has the actor hit hard times?
Far from it. He was in Buffalo, NY for Nickle City Con and they held a screening with Q&A at a local theater there forThe Boondock Saints. Thus, he was in the booth greeting fans as they came to see him.
BTW I miss beautiful ticket booths like that one at movie theaters. SPF always looks good, but sitting in there makes him look, well, simply irresistible. It has me touching my pants' belt. Men is that true?

---