[ # ] Marty McFly finally gets revenge on Biff Tannen!
May 20th, 2019 under Michael J Fox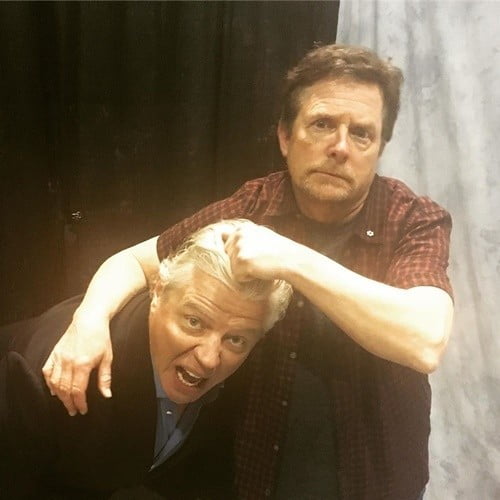 We all know that Back to the Future's Biff Tannen is a knucklehead (since he is based on Donald Trump), so it makes sense that Marty McFly would give him a knuckle to head.
Over the weekend, when Michael J. Fox and Tom Wilson met up at a convention that is exactly what happened. It might have taken a few decades but McFly finally got his revenge. I wonder how sweet it tasted, probably Pepsi sweet.
---