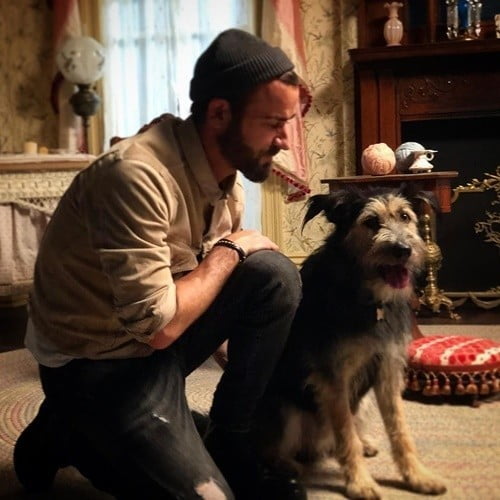 Over the weekend, we fell in love with Lady and The Tramp all over again. Today, we have more reason to arfdore the live-action film that is coming to Disney+ on November 12th. Justin Theroux shared Monty's (The Tramp) story and it is the perfect tail, I mean tale, for National Dog Holiday. A day, my cat thinks is far from purrfect.
Anyways, here is what Theroux wrote:
MEET MONTY!!!! 🐕 ❤️ Sometimes things work out perfectly. PLEASE scroll through for HIS VERY very cool story.. Monty was rescued from @halorescue … an amazing NO KILL shelter in Phoenix AZ 🙏🏼 … he was found by @disney who was looking for shelter animals to cast in LADY AND THE TRAMP! IN which there are TONS of rescue dogs. 🐾 Woohoo! Including, yours truly… KUMA who was given a really huge starring role (okay, it was teensy but don't tell her 😬). A huge thank you to @disney for giving not just Monty, but so many dogs a big break, not just in the movie, but a life outside of the shelter!
And a huge thank you @ladyandthetramp for letting me be Monty's voice, so he can show the world how amazing shelter animals really are.
#adoptdontshop
@ladyandthetramp
#DisneyPlus
#LadyAndTheTramp
@tessamaethompson my Lady! ❤️
I love when movies, like this and Pet Sematary, give rescue animals a second chance of life. One that is better than us people, who walk on two legs, can ever imagine. Thank you, Disney, for rescuing Monty and all of the other dogs.
My first cat was a stray and my other two are rescues. Therefore, I strongly believe is Adopt Don't Shop. Thank you to Seth and Rachel MacFarlane, and Heaven on Earth for letting me adopt my latest furbaby from Perry's Place.

---