[ # ] Isaiah Washington calls out Katherine Heigl 13 years later
November 17th, 2020 under Katherine Heigl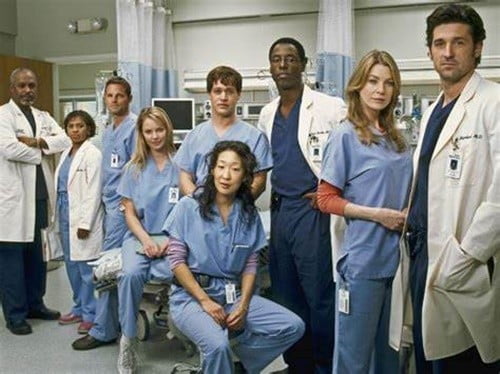 Remember when we talked about Grey's Anatomy, it was all about the drama on the show. Then in 2006, it took a turn. That is when Isaiah Washington was accused of calling T.R. Knight the F-word. Once what happened was out of the bag (the F-word rhymes with bag), he lost his job. Then we stopped talking about the drama in front of the camera and just gossiped about what was going on behind it.
It has been 13 years, and for some reason, Washington decided to reignite the feud with Heigl. That is because he tweeted this along with his former co-star's photo, "This woman once proclaimed that I should 'never' be allowed to speak publicly again. The world agreed with her proclamation back then and protested for my job and my head in 65 languages. I wish I was on Twitter in 2007 because I will NEVER stop exercising my free speech."
I wonder what got him started? Could it be because he is jealous they welcomed Patrick Dempsey with open arms last week, and not him? I think we all know why they did that.
Heigl has yet to respond. When she does, you know it will be really good.

---