[ # ] Is Rebecca Romijn really 46?
April 25th, 2019 under Are they really their age?, Jerry O'Connell/Rebecca Romijn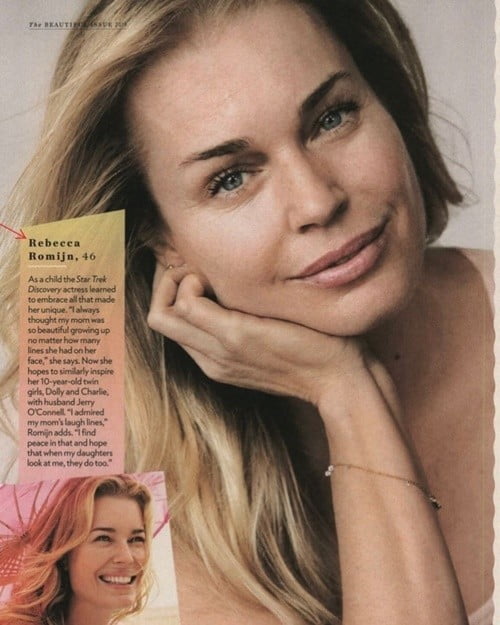 Rebecca Romijn is a natural beauty, you can tell that by just looking at her. Now, we have it confirmed because she posed for People without any makeup on and she looks ever more beautiful. Which makes you wonder how that face belongs to a 46-year-old woman because she looks just like she did when shewas on the cover of Sports Illustrated Swimsuit Edition 20 years ago.
---