[ # ] Ice T and Snoop Dogg, 2 West Coast Rappers shooting on the East Coast
March 25th, 2019 under Dick Wolf, Ice-T/ Coco, Snoop Dogg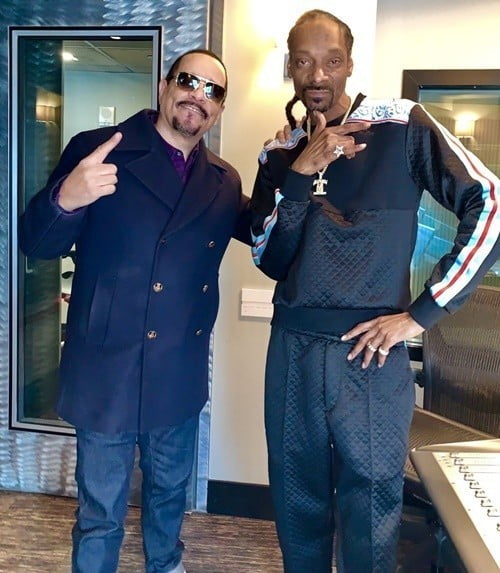 Two of the biggest West Coast Rappers are working on a project together on the East Coast. Ice T revealed today that Snoop Dogg is guest starring on an upcoming episode of Law & Order: SVU. Ice T did not say if Snoop is a good guy or a bad one on the NBC procedural, but he says it is titled Diss. I am sure it will be the shiznit and nothing to diss.
It is amazing that the two men, who have had their run-ins with the law, are working on a cop show. The irony is not lost on me. It also shows people do change.
It just dawned on me, when I was trying to figure out if they worked together before, that I interviewed both of them on the red carpet for Flavor Flav's Comedy Central Roast.

---