[ # ] Hey suckers, the Jonas Brothers are back
February 28th, 2019 under Jonas Brothers

Have you been wondering how Nick Jonas was going to pay for all of his weddings to Priyanka Chopra? Looks like we now know.
The Jonas Brothers are back together and Kevin, Joe and Nick are releasing their first new single, Sucker, at midnight. Their first new tune since 2011.
Not only that, they will be on The Late Late Show with James Corden all of next week. According to CBS, they will take part in several skits, do a sit down interview on Monday, eat some unusual things in Spill Your Guts or Fill Your Guts on Tuesday, go for a Carpool Karaoke ride on Wednesday, and perform their new single on Thursday.
Pretty exciting! Want to get even more excited? To see the poster art for their new song, then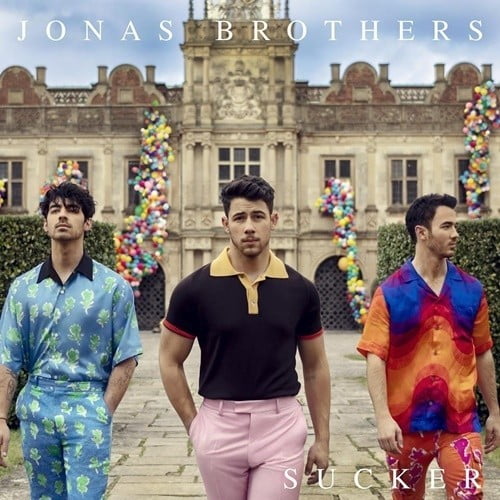 ---