[ # ] Did Shannen Doherty diss her BH90210 castmates?
June 13th, 2019 under Beverly Hills 90210 / Melrose Place, Shannen Doherty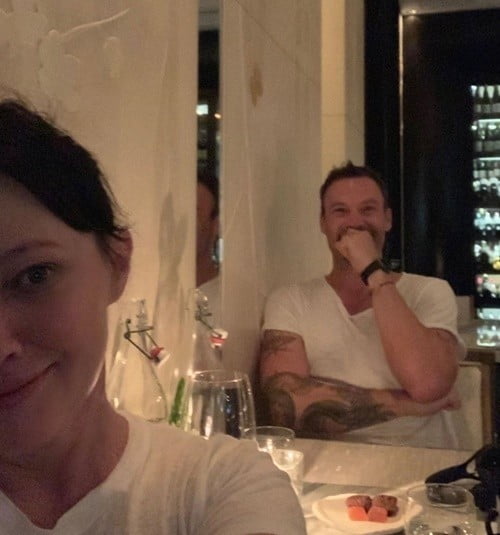 Shannen Doherty posted a photo of herself eating dinner with Brian Austin Green in Vancouver where they are shooting BH90210. Along with the picture she said, "Might be one of my fave dinner companions. @arent_you_that_guy #bribri not a fake bone in him and I love that. He's real and authentic all the time."
I might be reading too much into it, but doesn't it sound like she is saying her other BH90210 castmates are not that? I mean we all suspect that she does not get along with Tori Spelling and Jennie Garth. Thus, it would make sense that Jason Priestley and Ian Ziering, who were with this spinoff since the beginning, would side with the two girls over her. I would pick Shannen over them.
Anyways, if you think about it, it is all so high school. Which is exactly what Beverly Hills, 90210 is all about. Boy, I am glad I do not live near my old high schools and have to see my classmates. I don't miss being all that BS. Most of which I stated, but still.
---