[ # ] Debra Messing actually wants you to look at her boobs!
June 28th, 2019 under Debra Messing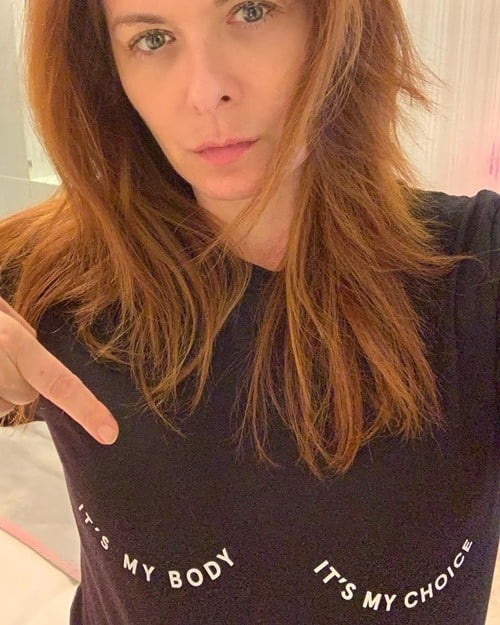 Most of the time, women want you to look at their eyes and not their breasts. However, this time around Debra Messing wants your eyes to look down instead of up.
Why? Her girls have a message for politicians. They want them to know, "It's my body. It's my choice." The perfect place to get the word out because you know those holier than though men are really not that holy. Therefore, they are looking where they shouldn't.
For just $32 at The Outrage, you can own that shirt and let the world know that it is our bodies and we can do with what we want. You want to take away our ability to choose what we want to do with our own bodies. I think then we get to choose not to do the stuff with you that leads to us needing to making a choice. In other words, no sex for you.
Proceeds from the shirt go to NARAL who is fighting to keep abortion legal. The anti-choicers need to stay out of our bodies. Literally and figuratively.

---
Read the Comments