[ # ] Coronavirus won't stop Sarah Michelle Gellar and Selma Blair from kissing
June 24th, 2020 under Coronavirus, Freddie Prinze Jr / Sarah Michelle Gellar, Selma Blair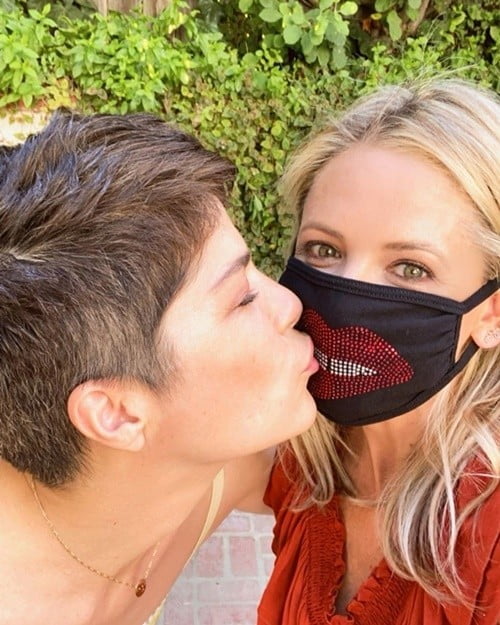 Sarah Michelle Gellar
Ever since Sarah Michelle Gellar and Selma Blair shared a kiss in Cruel Intentions, they can't stop kissing on the lips. They won't let something like the coronavirus pandemic stop that. Therefore, SMG put on a mask with big lips and Blair went in for the lip lock.
Hopefully, Blair didn't inhale any rhinestones. Although, it will make her crap prettier.

---