[ # ] CBS didn't want SEAL Team, but Paramount+ wants more
February 1st, 2022 under David Boreanaz, Paramount+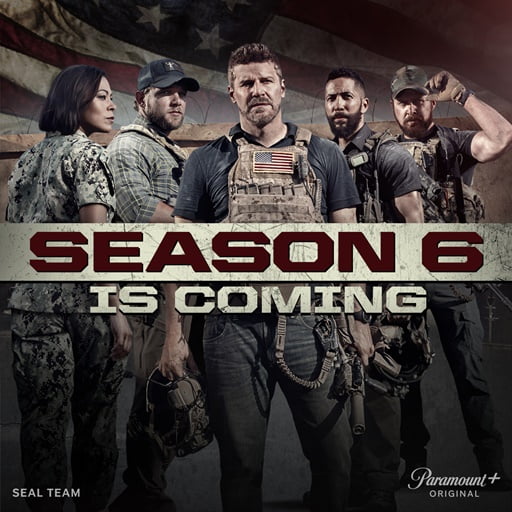 CBS decided to move SEAL Team season 5 to Paramount+ after a few final episodes on broadcast. Today, the streaming service announced that it did so well they are picking up the military drama that stars David Boreanaz for season 6.
"We are very excited to welcome SEAL TEAM back for another season on Paramount+," said Nicole Clemens, President, Paramount+ Original Scripted Series. "The show's loyal fanbase followed the series to its new exclusive home, and it has proven to be a high-performing title for the service, consistently in the top 10 most-watched original series. We can't wait for the fans to see what our brilliant creative team has in store for Team Bravo next season!"
Say you what you want about streaming services, but they are helping series get the proper chance to say goodbye.
Oh, and there is some more renewal news. Paramount+ picked up The Game sequel for a second season. And Fox is staying in Hell's Kitchen for two more seasons.

---