BTWF: Susan Kelechi Watson on Private Practice
March 12th, 2019 under Before They Were Famous, Shonda Rhimes, This Is Us. [ Comments:

none

]

Before Susan Kelechi Watson was married to the perfect guy on This Is Us, she was married to someone on Private Practice. She looks the same now as she did when she was 26 in that 2007 episode.
---
The This Is Us cast way before they were famous
March 6th, 2019 under This Is Us. [ Comments:

none

]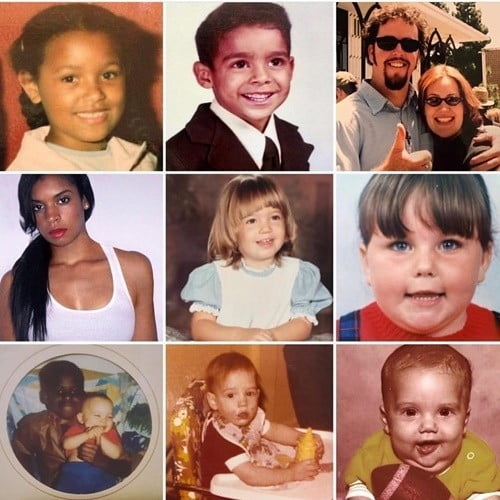 The cast of This Is Us sent in their old precious photos to their social media manager and then that person posted them. Although, in this photo with all of them, we do not know who is who? Can you recognize Jack from his TV son Kevin?
Want to see who is who, then click here!
---
BTWF: Milo Ventimiglia on Fresh Prince of Bel Air
February 21st, 2019 under Before They Were Famous, This Is Us, Will Smith. [ Comments:

none

]

Before Milo Ventimiglia was the bad boy on American Dreams, he realized his American dream of being an actor on Fresh Prince of Bel Air. How cute was the 18-year-old making his acting debut back in 1997?
Want to hear him not only talk about the role but also sing the sitcom's theme song on Ellen, then click here!
---
This Is Us' Mackenzie Hancsicsak is a really good Girl Scout
January 28th, 2019 under This Is Us. [ Comments:

none

]

Mackenzie Hancsicsak not only plays pre-teen Kate Pearson on This Is Us she is also a girl scout in real life. As you know, it is Girl Scout Cookie season, so that means she has a lot of boxes to sell. What better way to do it, then to bring them to the SAG Awards and get rid of them there. The actress put out a tweet during the show letting the other actors know what she is doing and hopefully they bit.
Sadly, we do not know if they did. Although, the thespians have a month until the next awards show, so now is the perfect time to have a cheat day.
BTW this is the second best place to sell the Thin Mints. The first, is of course, in front of a medical marijuana dispensary. Unfortunately, all of the good ones are taken. It is all Mary and Janes dealing Somoas and Mary Jane on the streets of California these days.
---
Chrissy Metz denies calling Alison Brie a B, but we all heard it
January 6th, 2019 under This Is Us. [ Comments:

none

]

When Chrissy Metz was being interviewed by the Globes on Facebook Live, they asked her if she knows who is Alison Brie. She said, "Do I?" Then she made like a shocked face.
When the cameras were off of them, the This Is US star then told the hosts, "I'm like, 'Do I?' She's such a B.'"
Since Metz did not know the mic was hot, she did not know she dropped the B that was heard around the world wide web. That was until someone sent her one of the many online stories about it. The actress took to social media and wrote, "It's terribly unfortunate anyone would think much less run a story that was completely fabricated! I adore Alison and would never say a bad word about her, or anyone! I sure hope she knows my heart."
Um, we all heard it. Own it. Don't try to play nice, when the truth is out there. Just be like, I said it, I meant it and she can call me whatever she wants. This is Hollywood, we all thrash each other when the cameras are not rolling.
UPDATE: Brie responded to C about the B. To see what she said, then click here!
---