Donnie, are you OK? Are you OK, Donnie Wahlberg?
March 16th, 2020 under NKOTB. [ Comments: none ]
https://www.instagram.com/p/B9wehHVAw7x/
It was a really windy day in NYC, so Donnie Wahlberg decided to take advantage of it. He opted to recreate Michael Jackson's iconic moment from Smooth Criminal. I guess you can say he was on a break from trying to catch the smooth criminals on the set of Blue Bloods.
When it comes to if he Donnie is OK, I think we all know the answer to that. That is why we love the New Kid on the Block!

---
Blue Bloods gets a Treat for their 200th dinner scene
July 24th, 2019 under NKOTB, Treat Williams. [ Comments: none ]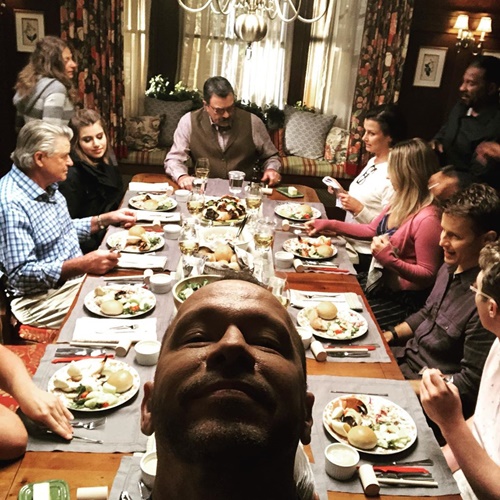 Blue Bloods season premiere will be its 200th episode and they are changing things up at the dinner table for the milestone. Treat Williams, who was Tom Selleck's old partner, is for some reason breaking bread with the Reagans.
We don't know why he is there and grandpa (Len Cariou) is not, but Donnie Wahlberg said this about the scene, "Shooting Family Dinner Scene number 200 today on the set of @bluebloods_cbs! Hard to believe we've been doing this for 10 seasons! #Blessed #Thankful #BlueBloods200
💙🙌🏼🙏🏼👍🏼🚓👮🏼‍♂️"
Ten seasons on Friday nights and it is still one of the most-watched shows on broadcast television. For the obvious reason, it is a really enjoyable show and I don't like police procedurals.
Blue Bloods is back with new episodes September 27th on CBS!

---
New Kids on the Block give us a history lesson of Boy Bands!
March 1st, 2019 under Debbie Gibson/ Tiffany, NKOTB. [ Comments: none ]

Back in the late '80s, New Kids on the Block was the biggest Boy Band of the time. They were not the first one and they are certainly not the last. NKOTB are very aware of that fact, so their latest single is a history of the genre.
In the music video, the Boys in the Band show us how the dances and the styles change throughout the decades. Some were better than others, but there was one thing they all have in common. Unconditional fans.
Who will always be your favorite boy band? While you are thinking of an answer to that question, can you tell me what is up with Debbie Gibson's voice?

---
When did Donnie Wahlberg get so old?
February 27th, 2019 under NKOTB. [ Comments: none ]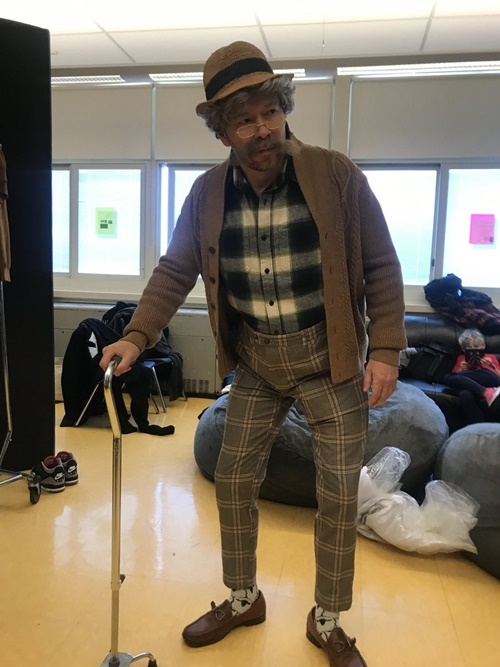 I watch Blues Bloods every week, and I thought that Donnie Wahlberg looked the same as when the show debuted in 2010. That was until he posted this photo of himself yesterday looking a lot older. Like 20 years older.
So why does he no longer have the right stuff for us calendar girls? It is for NKOTB's newest music video Boys in the Band that premieres on Friday. I cannot wait to see how well or bad the other members of Old, I mean, New Kids on the Block aged.
When it comes to Wahlberg, I think he is going to be a sexy senior citizen if that is a glimpse of his future.

---
Can you spot Donnie and Mark Wahlberg in this old family photo?
October 24th, 2018 under Marky Mark, NKOTB. [ Comments: none ]

Mark Wahlberg posted this photo of him with his 8 siblings and I was not able to recognize he and his brother, Donnie Wahlberg, when they just were kids on the block. Click on the photo to see if you had better luck than I did.

---