Did Denise Richards just admit the Real Housewives of BH get Botox?
August 12th, 2019 under Denise Richards. [ Comments:

5

]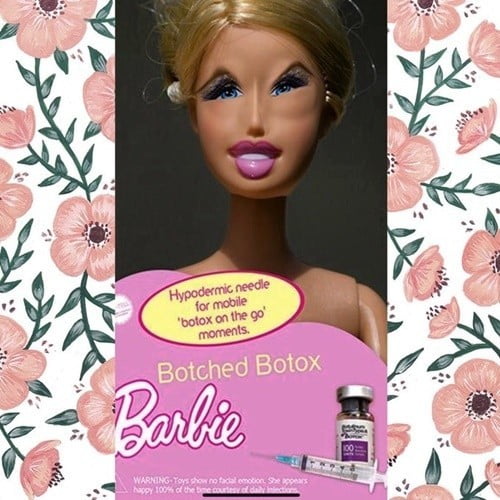 Denise Richards posted the above photo and said, "Seeing this picture made me think of #RHOBH 💉 #MySecondSeason #Season10" Is that her way of saying that she and the other Real Housewives of Beverly Hills get Botox?
I am shocked. They are all natural beauties who look like that they have never been under the knife. Are you as surprised as I am about this confession?
---
Three Melrose Place stars and a Jeannie!
October 26th, 2018 under Barbara Eden, Beverly Hills 90210 / Melrose Place, Denise Richards. [ Comments:

none

]

Hallmark Channel is gearing up for wonderful Christmas season full of magical movies. One of them stars Denise Richards, Patrick Muldoon, Jamie Luner and the never aging Barbara Eden. I don't care what this still untitled movie is about, I declare now that it is a going to be a holiday classic for years to come. Who is not going to want to watch the four of them in one film?
---
BTWF: Denise Richards for Secret
April 5th, 2018 under Before They Were Famous, Denise Richards, Jared Leto. [ Comments:

none

]

Before Denise Richards was keeping secrets in Wild Things, she was using Secret. How gorgeous was the 23-year-old in that 1994 commercial with an extremely hunky Jared Leto.
---
Charlie Sheen's modern family vacation with his ex-wife!
December 18th, 2011 under Charlie Sheen, Denise Richards. [ Comments:

2

]

Charlie Sheen Tweeted the above picture and said, "what's better than a modern family vacation!?! love spending winter break w/ @denise_richards & my kids!" And I am not sure "modern family" is what I would describe it as, but it is a good start I guess.
You have to admit as tumultuous and crazy as his marriages are, his divorces are pretty sane in a crazy way. I don't know how Denise and their daughters Sam, 7 and Lola, 6 do it, but they look like a big happy family. Even Denise's daughter Eloise Joni looks like she enjoying herself with, what would you call him, the man mommy made the mistake of marrying?
Now when it comes to Sheen, he is looking the healthiest I have seen him in a long time. Hopefully he will keep it up!
---
Denise Richards needs to lay off the fake orange tan!
October 18th, 2011 under Denise Richards. [ Comments:

none

]

WireImage
Denise Richards is filming 30 Rock and I can't get over how orange her face is. She is a beautiful woman, I don't know why she overdoes it with the bronzer. Seriously you know it is bad when your hands and your face are two different colors, her hands are pale and and her face is Jersey Shore.
---