Wendy Williams is doin' 2 more years
September 17th, 2019 under Wendy Williams. [ Comments:

none

]

Last season, Wendy Williams had a lot of ups and downs. She had health issues and her husband's cheating scandal became front-page news. Her health got under control and then her marriage ended. As all of that was happening, she took a lot of time off from her daily talk show.
It made us wonder, including me, if they were going to keep her show on the air after this season. Yesterday, she told her audience that the show was picked up for 2 more seasons or until May 2022. In fact, she knew about the renewal for a while but was not allowed to say anything to anyone. To all of the naysayers, like me, "You know, I'm reading on the blogs that we're going away. That I cannot handle it and we're being cancelled. No darling. We are here."
Guess we got it wrong. As long as she brings in the rating, she is not going anywhere.
---
Is The Wendy Williams Show coming to an end?
August 1st, 2019 under Wendy Williams. [ Comments:

1

]

Season 10 for The Wendy Williams saw her take a lot of time off to deal with her health, rehab and a very public messy divorce. Not only did she split from her husband, but he also split from the show.
With all the drama going on in the host's life, Page Six is reporting that several staff members think that this upcoming season might be the talk show's last one. Therefore, they are looking for new jobs in case it is.
At this stage of the season, every show is vulnerable. Unless they have a multiyear commitment like Ellen.
If it were to end, Debmar-Mercury has a possible back up. Jerry O'Connell, who also produces Wendy, is getting a 3-week test run starting on August 12th. If it does well, then it will be interesting to see what it means for Williams. Either way, you should watch The Jerry O Show because he was born to be a talk show host.
---
Lifetime takes on Wendy Williams and the college admission scandal
July 23rd, 2019 under Lifetime, Wendy Williams. [ Comments:

none

]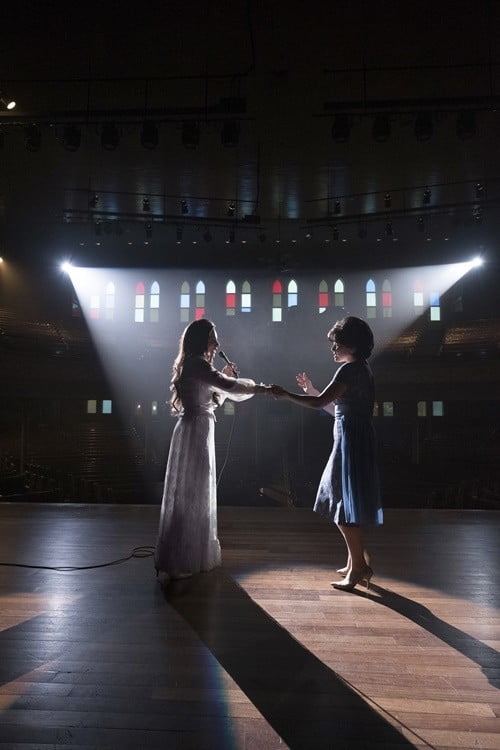 Lifetime is taking on a lot of real life stories that are so hot, we are not going to need our heaters this winter.
They helped to bring down R Kelly, so we will see more in Surviving R. Kelly: The Aftermath. Since that show did so well, we are getting Surviving Jeffrey Epstein. There are a lot of people who should be afraid of that docuseries like the orange man in the White House.
Wendy Williams' life has been getting a lot of attention recently, so it makes that they are doing a biopic about her life. I wonder who they will get to play her. Who do you think should play the part?
That is not the only true life story they are working on. The college admission scandal is getting its own telemovie. The way Lori Loughlin's career is going, she could play herself. She needs the work and who better to play her than her.
Finally, coming on October 19th is Patsy and Loretta that tells the story of Patsy Cline (Megan Hilty) and Loretta Lynn (Jessie Mueller). It tells the story of their friendship that ended with the death of Cline in a plane crash in 1963. Their time together might have been short, but it lasted a lifetime for Lynn.
---
Meghan Markle auditioned for The Wendy Williams Show
July 11th, 2019 under The Princes of England, Wendy Williams. [ Comments:

none

]

Before Meghan Markle was married to Prince Harry, she was just a girl trying to get a work as an actress. One of the roles she auditioned for was to be a model on The Wendy Williams Show for one of the fashion segments. I guess her Suits were not good enough for them because Williams says they did not hire her.
For some reason, I do not think the Duchess of Sussex cares. I think in the long run, things turned out OK for her. Much better than OK. I wonder how her life would have turned out had she landed the part? She probably would be married to one of the Trump kids. Yeah, her life turned out much better than OK for not landing that job.
---
Wendy Williams files for divorce
April 11th, 2019 under Wendy Williams. [ Comments:

none

]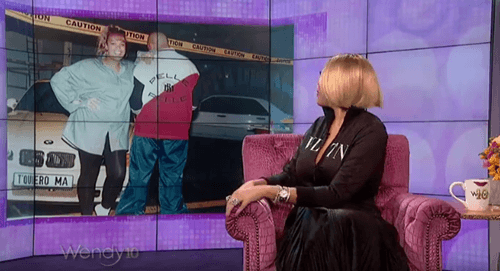 After months (or years) of rumors that Wendy Williams' husband is cheating on her, she filed for divorce from him this morning. According to Page Six, he was handed the papers 6:30a.
She and Kevin Hunter had been together for nearly 22 years and have a 19-year-old son together.
The daytime talk show host was very open that even though their marriage was not perfect, they worked hard to stay married. I guess she was sick of working on it, especially since it is rumored he recently had a child with his mistress. Plus, I am sure she has become a lot stronger now that she has spent several weeks away from him in sober living.
No word if she will take another break from her show, but I would not be surprised if she did.
---