Richard Marx and Kenny Loggins need to take their comedy act on the road
January 18th, 2023 under Kenny Loggins, Richard Marx. [ Comments: none ]
Yesterday, Kenny Loggins announced that he is about the embark on his final musical tour. And I think I know what his next career move should be.
He and Richard Marx can enjoy those endless summer nights and tell jokes. Don't believe me? Watch the video above and tell me you didn't laugh.
This is it. This is what they were meant to do. And I am right here waiting for them to make it happen. I just hope they don't go into the danger zone because that could be a hazard.
I am here all week!

---
Kenny Loggins announces his final tour
January 17th, 2023 under Kenny Loggins. [ Comments: none ]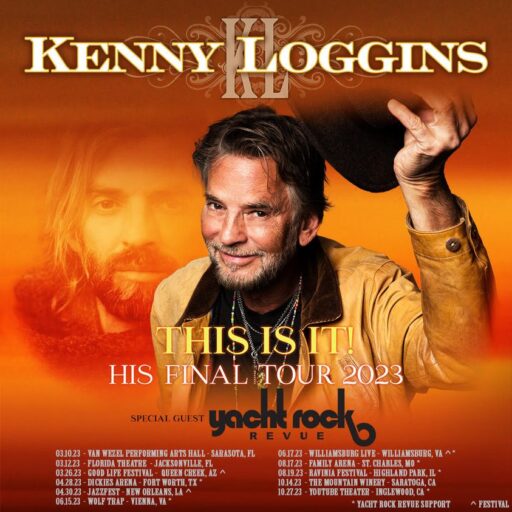 Kenny Loggins has been touring since the '70s. So it makes sense that now that he is in his 70s, he is ready to end his days on the road.
"It's been an amazing journey since starting with Jimmy Messina in 1971, and I'm fortunate to have had such a long touring career," The 75-year-old says. "I don't see this as the end of my professional career, but certainly a halt to the grind of major touring."
Even though his touring days are almost over, his singing career isn't. Hopefully, we get at least one more movie theme out of him. If we do, then I'm alright!
If you have never seen him live, now is the time to do it because he will be mostly be doing his catalog of hits, including Footloose and Vox Humana. I saw him in Craplanta, and it was a rockin' show!

---
Kenny Loggins is taking requests for holiday takes of his songs
December 27th, 2022 under Kenny Loggins. [ Comments: none ]
Someone mentioned that they are disappointed that Kenny Loggins' Christmas album is called December, and not Highway to the Manger Zone. So the singer got his band together and reworked the words of Danger Zone to Manger Zone.
And now, that fan is happy. But I am not. I want to hear them do Vox Chanukah. What do you want to hear them do?

---
When Pearl Jam's Jeremy met Kenny Loggins Footloose
January 17th, 2018 under Kenny Loggins, Pearl Jam. [ Comments: none ]

Pearl Jam's Jeremy is one of the most depressing songs of the '90s and Footloose is one of the happiest ones of the '80s, so what would happen if you combined the two? DJ Cummerbund found out when took the lyrics from the Alternative song and mashed it up with the music from the Pop tune and we got something really bizarre. I feel like I am at a Pearl Jam show, where everyone is passing the joint made from the really good stuff! When I say bizarre, I mean really, really good!

---