[ # ] Kenny Loggins announces his final tour
January 17th, 2023 under Kenny Loggins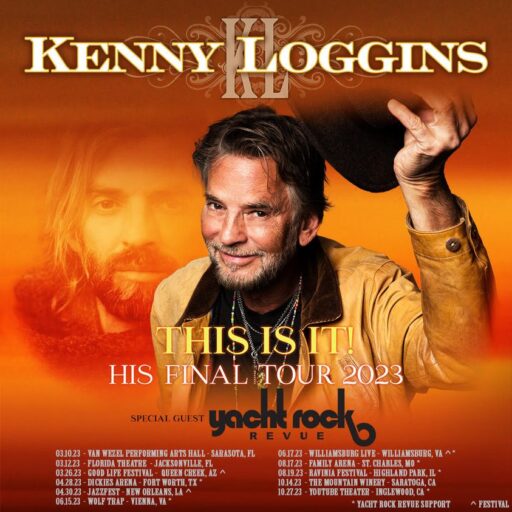 Kenny Loggins has been touring since the '70s. So it makes sense that now that he is in his 70s, he is ready to end his days on the road.
"It's been an amazing journey since starting with Jimmy Messina in 1971, and I'm fortunate to have had such a long touring career," The 75-year-old says. "I don't see this as the end of my professional career, but certainly a halt to the grind of major touring."
Even though his touring days are almost over, his singing career isn't. Hopefully, we get at least one more movie theme out of him. If we do, then I'm alright!
If you have never seen him live, now is the time to do it because he will be mostly be doing his catalog of hits, including Footloose and Vox Humana. I saw him in Craplanta, and it was a rockin' show!

---