Would you bathe in Pringles?
April 1st, 2022 under Junk Food. [ Comments: none ]
In the olden days, it used to be that Calgon would take us away via bath. Now, Pringles wants to do that with a Sour Cream & Onion Body Wash.
While some body washes promise to leave us smelling good all day, Pringles will leave us tasting that way. Yum! I can't wait to try it on my lover because he needs to taste better!

---
Would you eat mayo on top of a Butterfinger?
April 1st, 2022 under Junk Food. [ Comments: none ]
Butterfingers are delicious as they are. However, there is always room for improvement.
Therefore, there is a new viral trend where people are putting Hellmann's mayonnaise on the candy bar. Sounds disgusting, right? But they are giving it a 10/10. So, I tried it, and I give it an 11 out of 10. That is why they always say, "Don't knock it until you try it!"

---
Would you buy Fruity Pebbles flavored Mrs. Butterworth?
March 10th, 2022 under Junk Food. [ Comments: 1 ]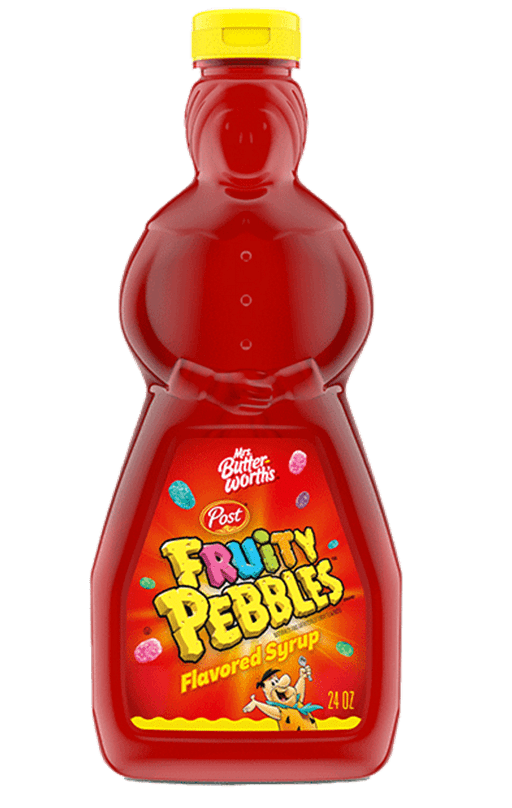 Modern technology is a beautiful thing. Someone came up with the idea to make https://www.postpebblescereal.com/products/mrs-butterworths-fruity-pebbles-syrup/syrup taste like Fruity Pebbles, and they turned it into a reality.
Now, I am in love. I want to buy every bottle in the store and just pour the sweet liquid into my mouth. I would suck on it all day and all night. I love Fruity Pebbles, and I am sure I would love this.
I need this. I crave this. I want this. Am I the one who feels this way?
Oh, and did I mention that Duncan Hines came up with Fruity Pebbles' frosting? I am orgasming!

---
Lucky Charms will turn your milk green
February 26th, 2022 under Junk Food. [ Comments: none ]
St. Patrick's Day is coming up, and Lucky Charms found a way to celebrate it. They released a special edition of their cereal that is not only magically delicious but it will also magically turn your milk green.
I don't care how old you are, but that sounds really cool. You are never too old to eat a kids' cereal, especially one that tastes that good.

---
Would you eat Jelly Beans inspired from Taco Trucks?
February 24th, 2022 under Junk Food. [ Comments: none ]
Brach's came out with a Turkey Dinner flavored Candy Corn. Now, they came up with Jelly Beans that are inspired by the flavors inside of a Taco Truck.
Those flavors are Horchata, Margarita, Churro, Salsa, Guacamole, and Beef Taco. They might sound gross, but according to Heather Martin for Today, most of them are pretty good.
I will have to take her word for it because I am still not over the Turkey Dinner they served up in the Fall. I can still taste it.

---