Hey Josh Groban, is that a mic in your hand or did you raise yourself up?
February 11th, 2020 under Josh Groban. [ Comments:

none

]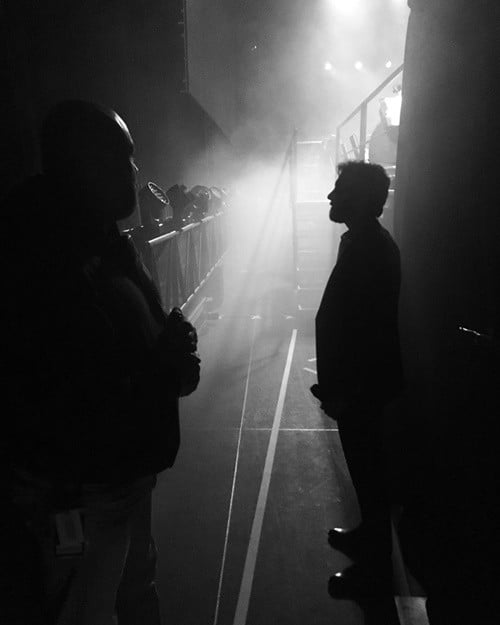 Josh Groban posted the above photo and wrote a serious message about stage fright. He then concluded his thoughts with "(thats my mic you pervs.)"
I like to look at men crotches (hey, I am a girl, we look), and I didn't even notice the strange bulge until he pointed out. That makes me wonder if he is proud of his silhouette in this picture? Do you think it is as big as his voice? Why did I even have that thought? Oh yeah, he started it.
---
How did they not cast Josh Groban in Cats?
August 26th, 2019 under Josh Groban. [ Comments:

none

]

This December, Cats is coming to the big screen with several famous actors attached to the crappy musical. However, there is one name that did not make the list. That person is Josh Groban. Today, the singer leaked his audition tape dancing to and singing Jellicle Songs for Jellicle Cats.
How could they not find a role for him? Not to sound catty. He is sexier than Idris Elba. He is a better Tony host than James Corden. He can out sing Jason Derulo in opera. How is he not purrfect for the feature? Think of the memory it would have made for the Grobanites.
The film would have done well because the audience would have been filled with his fans and Taylor Swift's Swifties. Who is going to go see it because of Rebel Wilson and Jennifer Hudson? No one. They would have gone for Groban. I would not have gone because I despise Cats, but others would have.
Well, let's hold out hope he gets cast in the sequel, Cats: The Euthanization. OK, there I was being catty. Me and ow.
---
Josh Groban is bananas!
June 17th, 2019 under Josh Groban. [ Comments:

none

]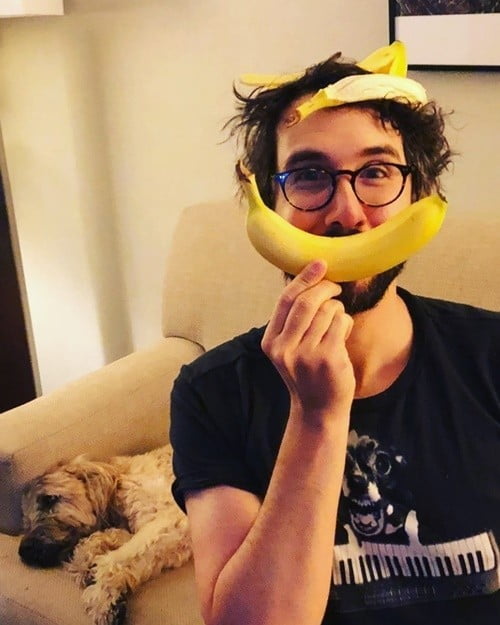 They say you are what you eat. However, in this case, I think it is more like Josh Groban is the food that he wears, bananas. Which is different from me who likes to wears nuts all of the time.
Back to the photo, it is so nice that the singer, who sings such serious songs, is so goofy when he is not using his moneymaker. It is why his fans love him so much. Well, all of them but his dog Sweeney. The pooch's face says it all, "Dad, you are embarrassing me."
---
Maybe we don't want Josh Groban as a wedding singer
February 14th, 2019 under Jimmy Kimmel, Josh Groban. [ Comments:

1

]

If someone asked you who you would want as a wedding singer, you would probably say Beyonce, Michael Buble, Adam Sandler or Josh Groban. Well, we can cross the last one of the list. That is because yesterday on Jimmy Kimmel Live he debuted the songs he would sing on our special day. Unless you want to be divorced by the time you leave for your honeymoon, you will see how much Richard Marx charges to be the wedding singer instead. He probably charges less than a million. On a completely unrelated know, does anyone have a $1,000,000.00 I can borrow?
---
Josh Groban sings with his Sesame Street friends!
February 13th, 2019 under Josh Groban, Sesame Street/Muppets. [ Comments:

none

]

Everyone wants to be friends with Josh Groban. However no one more than Elmo, Abby and Rosita. Luckily for three of the residents on Sesame Street, not only did their wish come true, but they also got to a sing a song with him. That song is Hey Friend and now I cannot stop singing it. Isn't it just the happiest song? I know it turned my frown upside down. Did it do the same for you?
---