Halle Berry has a very long tramp stamp
March 4th, 2019 under Halle Berry. [ Comments: 1 ]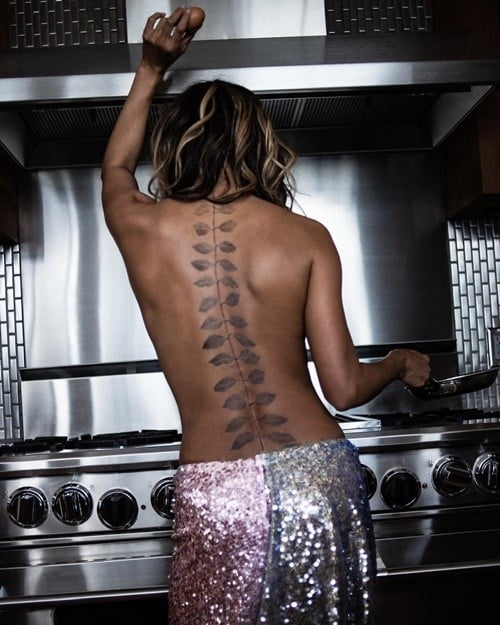 Halle Berry shared a topless photo of herself from behind and revealed that she has a vine growing up her spine. We cannot see where it begins, so boys your imagination to figure that out. Although, she claims that she is a mermaid and they don't have what you are thinking of…or do they?

---
Caption Halle Berry!
February 26th, 2019 under Caption the Celeb, Halle Berry. [ Comments: none ]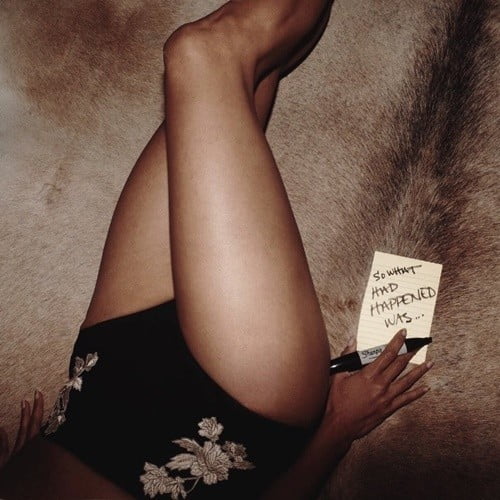 This photo of Halle Berry saying, "So what had happened was…" makes me want to know what happened, so tell me.

---
Halle Berry reveals her secret to never aging!
January 22nd, 2019 under Halle Berry. [ Comments: none ]

Halle Berry is 52, but she looks exactly like she did when she was 25. What is her secret? Today, she showed us. It is facial masks. How come when I use them, I age forward and she ages backward. So not fair.

That and how come she is just as stunning with a face mask on as without it? I look like a creature from B horror movie with one and she looks the beautiful woman who makes to it to the credits.

---
Halle Berry reacts to being Prince Harry's Farrah Fawcett
August 30th, 2018 under Halle Berry, The Princes of England. [ Comments: none ]

Back in the '70s, teenage boys slept with a poster of Farrah Fawcett by their bed. But at the turn of the century, Prince Harry made Halle Berry his front and center obsession.
How do we know this? Teen Vogue unearthed some photos from his Eton days. As soon as the Oscar winner saw the photos, she had a message for the newlywed. She told him, "Ok #PrinceHarry, I see you! 🤣"
Meghan Markle better watch out because she knows he likes older women like her. Plus, Berry is single now. I am sure the Bond girl would not turn him down. Who would?

---
Would you kick Halle Berry out of bed?
February 25th, 2018 under Halle Berry. [ Comments: none ]

Halle Berry shared a photo of herself in bed. After seeing that picture of her, I ask you, would you kick her out of bed? Because, it looks like, she has no qualms doing it to you!

---