Can you believe Halle Berry is turning 55 this month?
August 3rd, 2021 under Are they really their age?, Halle Berry. [ Comments:

none

]
Halle Berry shared a video of herself walking into her birthday month like she owns it. Do you know what? The 54-year-old does own August. Look at her in a barely-there black bathing suit, and she can turn men's heads away from the girls, half her age, that they are looking at. She truly does get better with age.

---
Which two actors do you think Halle Berry won't work with again?
May 17th, 2019 under Anjelica Huston, Halle Berry, James Corden. [ Comments:

none

]

Halle Berry and Anjelica Huston were on The Late Late Show yesterday and he invited them to play Spill Your Guts or Fill Your Guts. An easy game to play with your friends in the privacy of your homes, but not when you are a celebrity in front of the cameras. There are things you are not going to want to admit in front of the world wide web.
Like Huston would rather eat a bull's penis than say the weirdest place she had sex with her ex Jack Nicholson. You know, who she said has a penis the same size as a bull's.
Berry, however, was willing to reveal that she knew that The Rich Man's Wife was going to be bad while she was filming it. What she was not going to reveal is which two actors she is not willing to work with again. She sucked on some turkey balls rather than name names. What she did is that one of that was famous but he went to jail and now he is not. The other one she was is "super-duper famous" and "not that tall."
From those hints, I will say that the two actors are Wesley Snipes and Robert Downey Jr. She worked with Snipes in Jungle Fever. They reportedly dated and it did not end on good terms. When it comes to RDJ, they worked on Gothika together and he accidentally broke her arm when they were filming a scene. There are some reports she never forgave him for that. Who do you think the two actors are?

---
Halle Berry broke three ribs during John Wick 3
May 9th, 2019 under Halle Berry. [ Comments:

1

]

Halle Berry is no stranger to injuring herself while working on her films and John Wick 3 was no different. The Oscar winner broke three ribs while training for the movie. In fact, she told Craig Melvin on Good Morning America that she was probably walking around with them being broken for five weeks and did not even know it. Then one day, she "dropped to the ground and could not breathe." She took a little break and then was back at work. You can see all of her hard work next week when the movie comes out.
Like I said this was not her first on-set injury. She suffered a broken arm on Gothika and a broken foot while making Cloud Atlas. I thought I had a lot of broken bones, but she beats me.

---
Splish Splash, Halle Berry is taking a bath!
April 23rd, 2019 under Halle Berry, Taking a bath. [ Comments:

none

]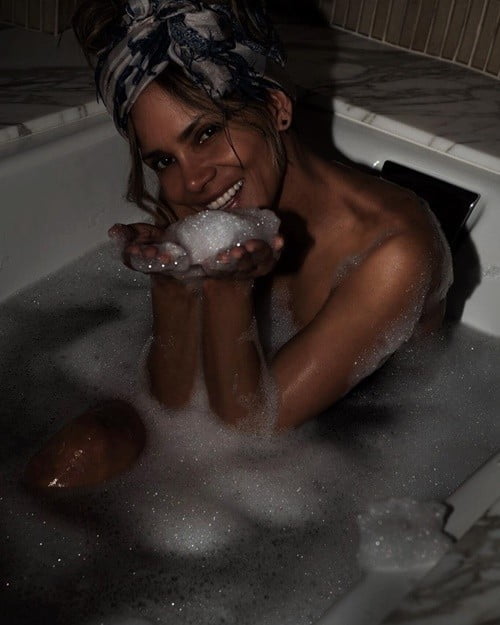 Halle Berry had a really tough day and all she wanted to do was take a nice relaxing bubble bath. So she did. Not only that, she had someone take a photo of it.
Therefore, for all you boys who have had an easy day, I think you are about to have a hard one. Berry might be 52, but her milkshake can still bring all the boys to the yard.

---
Halle Berry doesn't need a shirt
April 17th, 2019 under Halle Berry. [ Comments:

none

]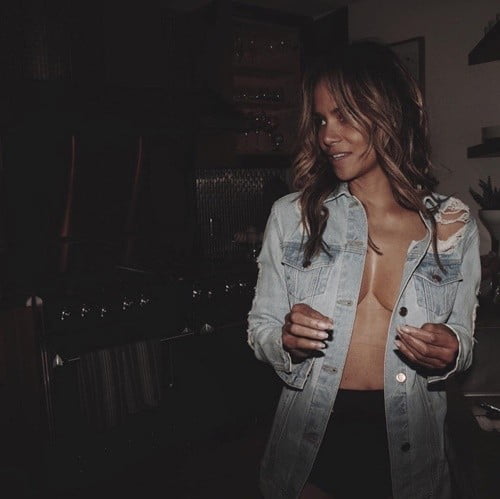 Halle Berry is 52 years old, but you would never know it by looking at the actresss in this photo of her wearing a jean jacket without a shirt a bra seeking a "late night snack". That is not the bod of a mom with two children, it is the type of body women half her age dream of having.
What is her secret because she never ages? I think she looks even prettier now than when she was starting out.

---