Shazam is growing up
July 23rd, 2022 under Zachary Levi. [ Comments: none ]
The first trailer is out for the Shazam sequel, and he is becoming the superhero he is meant to be in the Fury of the Gods.
In the first movie, Shazam was goofy. It looks like he will be goofy, but he is realizing he has to step to save the world.
So if this film is like the first one, but even more pumped up. Then January 5th cannot come soon enough.

---
Supergirl and Shazam!
October 29th, 2019 under DC Comics, Zachary Levi. [ Comments: none ]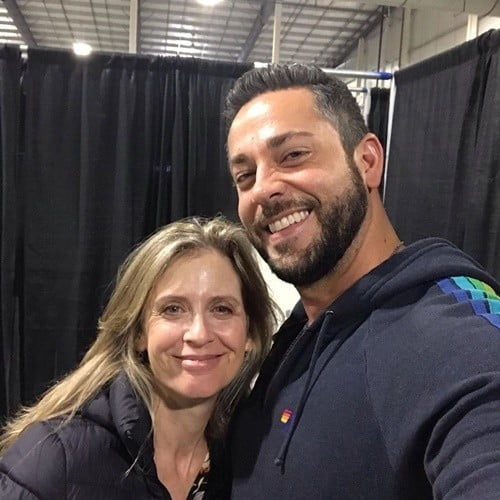 Supergirl and Shazam are two of the childlike superheroes in DC Universe, so it makes you wonder why they have not gotten their own movie to fight crime? Maybe they execs will consider it after they see the two actors who played the roles on the big screen posing together. Why couldn't Shazam 2 have Zachary Levi working with Helen Slater take down the bad guys? The DC TV shows are loyal to the OGs, why can't the movies be the same way?

---
Chuck vs a beardless Morgan!
July 15th, 2019 under Zachary Levi. [ Comments: none ]

It has been 7 years since Chuck ended. Yesterday three of the cast members were reunited and it felt so good for us and them. It was like no time has passed for Zachary Levi, Ryan McPartlin and Joshua Gomez when they all got together in Burbank. Not at Buy More because it is no more, but at a restaurant.
We don't know why they reunited, but I hope it is because Chuck, Captain Awesome and Morgan are thinking about bringing their beloved show back for at least another season. That would be as awesome as Captain Awesome!
BTW is it a true Chuck reunion without Jeffster?
To see a photo of them from yesterday, then click here!

---
When are we going to get a Shazam and Aquaman buddy movie?
March 28th, 2019 under DC Comics, Jason Momoa, Zachary Levi. [ Comments: none ]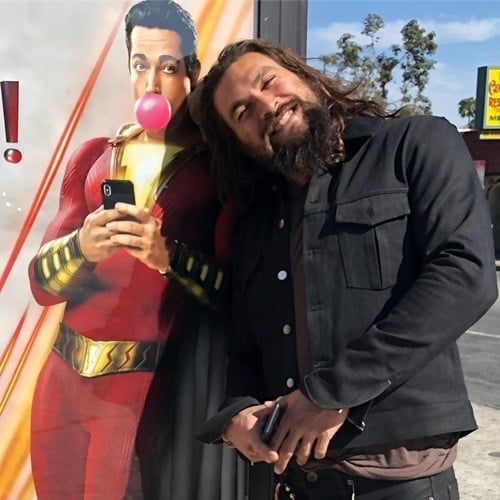 Jason Momoa was walking around town when he saw a poster for Shazam. He is so proud of his friends', Peter Safran and Zachary Levi, work that he had to pose with it. Then he wanted to remind you to go see the movie on April 5th, just like you saw his film Aquaman.
Which makes you wonder when are they going to do a feature together. I want to see the lighter side of DC Universe working together instead of the darker versions. Who is with me?
BTW how awwwwwdorable is Momoa when he smiles big like that?

---
Shazam makes superhero films fun again
March 5th, 2019 under DC Comics, Zachary Levi. [ Comments: none ]

Over the last few decades, superhero movies and shows have gotten darker and darker. That is about to change with Shazam when it comes out on April 5th. This film is making them fun again. A trend that I hope continues because I am tired of all of the doom and gloom. Superheroes are supposed to give us hope, not despair.

---